Many of you have followed the progress on the Our Little Acre Facebook page during the construction of our conservatory this fall. Ground was broken at the beginning of September and the plants were all tucked in for the winter the week of Thanksgiving. It was a learning experience for everyone, but mainly it was a labor of love by my dad and my husband.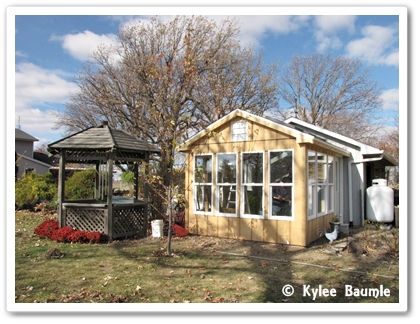 I've created a page that shows the process from start to finish. There's a link to it in the sidebar on the left, which takes you to this special page here on my blog:
Both Romie and I love to spend time out there, surrounded by the plants, especially when the ground is covered with snow and the outside thermometer reads in single digits as it does right now - 9°F. Brrrr! We keep the temperature at 60-65 degrees, though when the sun shines, it gets warmer. The plants are loving their winter home and so are we!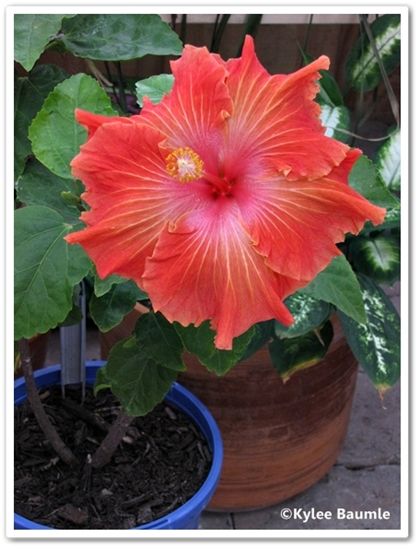 Hibiscus rosa-sinensis 'Sun Showers'