In recent weeks, I've been involved in conversations on Facebook that involved personal taste in gardens. It's clear that one person's Eden can be another person's hell. It would seem that gardening as an art - and there's no doubt it can be - is as subjective as other forms of artistic expression.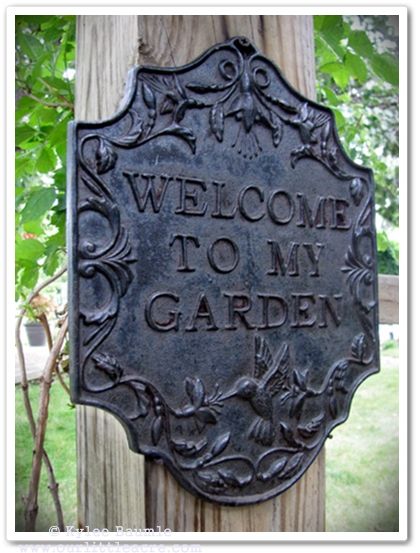 If my husband were allowed to choose the artwork that hangs on the walls in our home, I'm not sure I could live with him anymore. I love that we have Klimt's "The Kiss" at the landing at the top of our stairs. He likes that one too, but I know deep down he'd be happier with a bucolic farm scene that you can pick up for a song at a Starving Artists event. *gag*
Luckily, he doesn't care that much about this and he apparently doesn't mind what I've chosen to adorn our walls, although it may be a case of him "picking his battles." When two people live together for 37 years, you learn to do that.
Gardening style and design is much the same as art, in that we naturally gravitate towards certain styles. However, gardening is an interactive endeavor where we not only see a gardening style and either like it or not, we practice it in our own gardens. But our front and back yards may or may not reflect our personal taste in garden design because of limits to our abilities.
I'll use my own garden as an example. Over the last several years, I've had the pleasure and privilege of touring many, many gardens of many, many styles. I've seen some that I dislike immensely, some that I love greatly, and most that were somewhere in between. If I were a visitor to my own garden (and I'm trying really hard to be objective here), it wouldn't be a garden that I love, but I don't think it's particularly heinous either.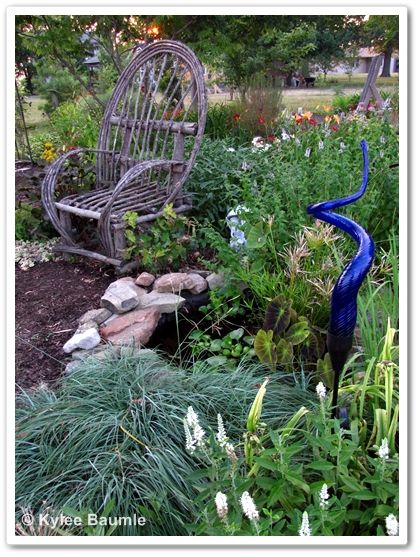 My garden
Garden design does not come naturally to me
. That's the first strike against my garden. I'm also a self-proclaimed plant collector. There's the second strike. And thirdly, I'm not willing to spend the money to have someone come and help me with design, because Strikes One and Two would eventually cancel out their efforts. So I garden on, in my own unique way.
This is okay with me and from this day forward, I will stop apologizing for the way I garden. And so should you. Most people who garden do so for the sheer joy of it. While they probably want their gardens to look reasonably attractive, what this is and how much it matters varies greatly.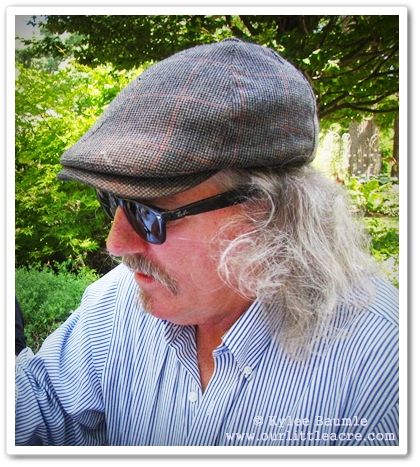 Felder Rushing
Author and garden speaker
Felder Rushing
is an advocate for this way of thinking. He endeared himself to me the first time I met him several years ago, just because of this. (He has other endearing qualities too, but I love this one the best.)
"Doesn't matter what you do, or how you do it, your neighbors are gonna talk about you ANYWAY."

"Life already has so many boundaries and pressures - why add more in the garden?"

"I have 10 bottle trees in my yard. If it is OK to hang things from holes in your ears, it is OK to do fun stuff in your yard."

― Felder Rushing
I concur.
I posted a photo on Facebook of a home I saw in Bellevue, Ohio, a week ago. As we drove down the street, it commanded attention and it stood out from its neighbors. I made Romie turn around so I could take a couple of photos of it. I wanted to walk across the street and get a closer look and more photos, but I didn't want to invade the owners' privacy.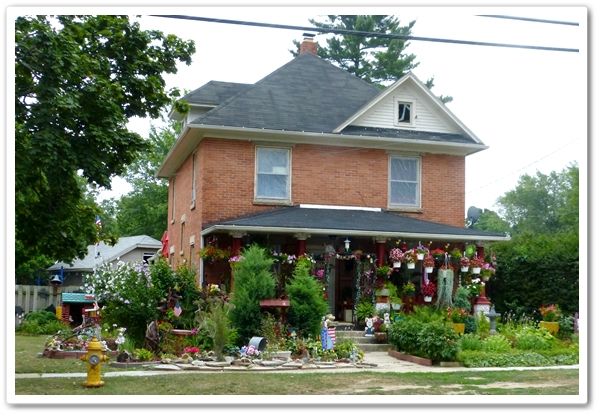 These gardeners no doubt know that not everyone is appreciative of their gardening style. The public is becoming more and more outspoken these days and I'm sure there are those that feel the homeowners are entitled to their (the observers') opinion of how they garden.
This kind of gardening is not my style. I don't love it. Some people do. But what I
do
love is that it's obvious these homeowners love to garden. Judging from the apparent health of the plants, they're very good at it, too. In a summer that has tried gardeners' souls with its prolonged high heat and drought, their dedication and tenacity is to be admired. Good on them.
So garden in the way that makes
you
happy. Apologize to no one. Simply enjoy yourself in
your
way, in
your
garden.