A few years ago, my friend Diana showed me a print that she and her husband had purchased at the Village at Winona (IN) for his study. We share a love of wildflowers and she just knew I would love the print. She was right.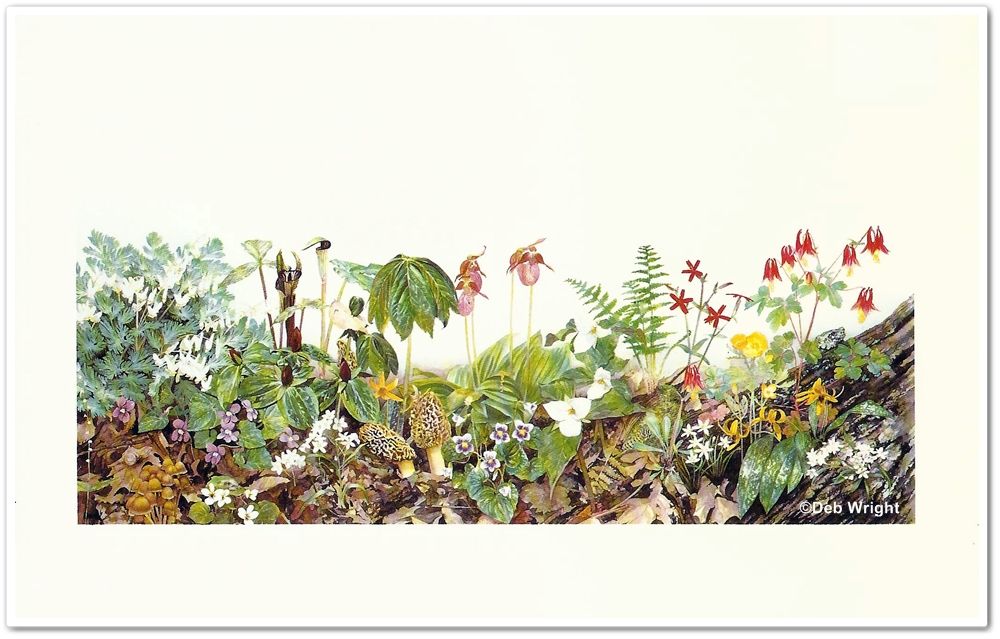 "Spring Wildflowers'
Click on image to see a larger version
I wrote about the print
in September 2009 and about my search for it so I could have one, too. I thought maybe there was an outside chance that someone might see my post and have some information about it. And someone did.
If you read through the comments that were left at the bottom of that blog post, you'll see one dated December 17th by Andrea:

So it took three months, but the right person saw the blog post, I got in touch with the artist, and just a few months after that, I met her for lunch and bought my print. Because of the size of it, it took me awhile to figure out just where I was going to put it and there was the matter of having it framed. A print that size takes a custom frame and those aren't cheap! But patience and a fabulous Michael's sale (plus getting the dining room-to-office conversion completed) led to the print now hanging on our wall.
Deb Wright doesn't practice her talent much anymore - life has a way of getting in the way of such pursuits sometimes - but she does still sell her work. She's got several other prints available, as well as note cards with her artwork.
"7 Great Lakes Lighthouses"
28" x 21.5" Limited to 900 - $125.00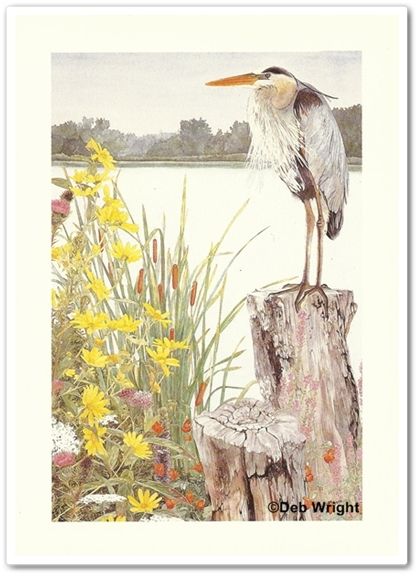 "Great Blue Heron"
22.25" x 33" Limited to 600 - $135.00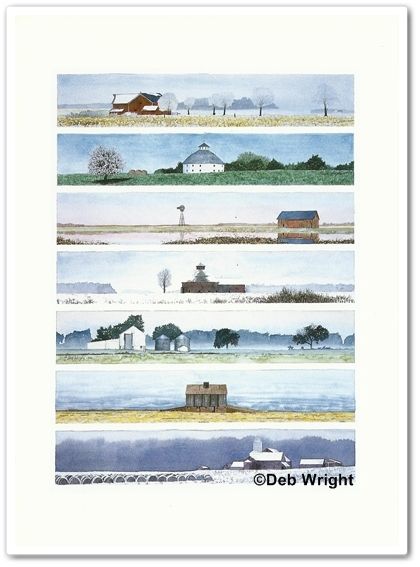 "7 Barns"
21" x 28.75" Limited to 1100 - $125.00
It's been a little while since I've been in contact with Deb, but she's got several prints available if anyone is interested. She can be contacted at wrightdeb17@yahoo.com or at 574.551.7517.
"Spring Wildflowers" is 36" x 16" and is limited to 950 copies. It's printed on heavy fine art paper, comes with a wildflower identification chart, and costs $150.00 plus $10.00 for shipping. (Indiana residents must pay 7% sales tax.)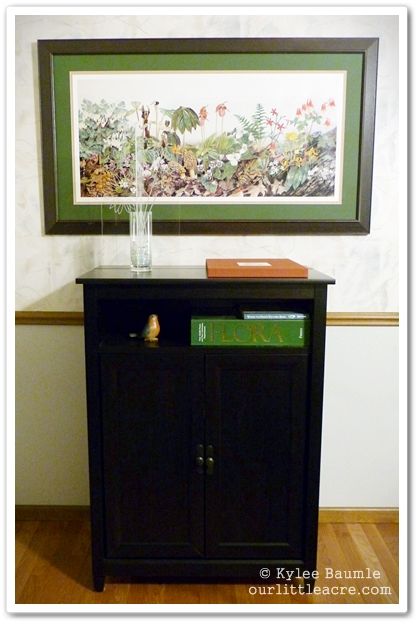 *For the curious: I purchased the print from Deb and offered to share some of her other work and contact information here because I love what she does and would like to see her be compensated for it.