After a quick breakfast at our hotel, we headed northwest to just outside Zeeland, where Garden Crossings garden center is located. I'd long admired their plants online though I'd not yet ordered from them.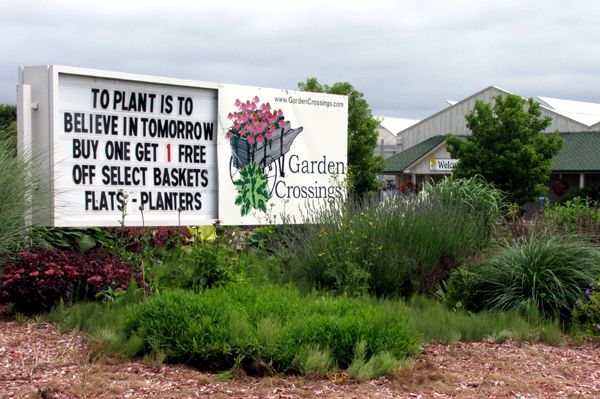 They send out a great newsletter and from the moment I started planning a trip to Frederik Meijer Gardens, I knew I wanted to visit nearby Garden Crossings.

We were greeted by Marilyn as we walked in the door and a short time later, she introduced us to her son, Rod, who along with his wife Heidi, owns Garden Crossings. Their business is in the Garden Watchdog Top 30 and out of hundreds of garden centers nationwide, this is no small honor. Seeing their plants, both in the retail section as well as where they were being packaged for mailing, it's apparent that their excellent rating is well-deserved.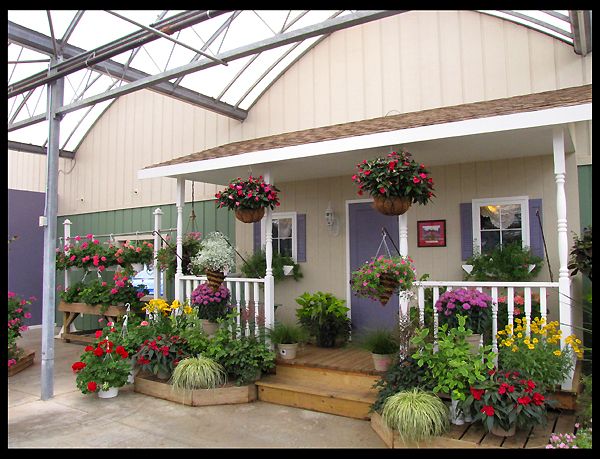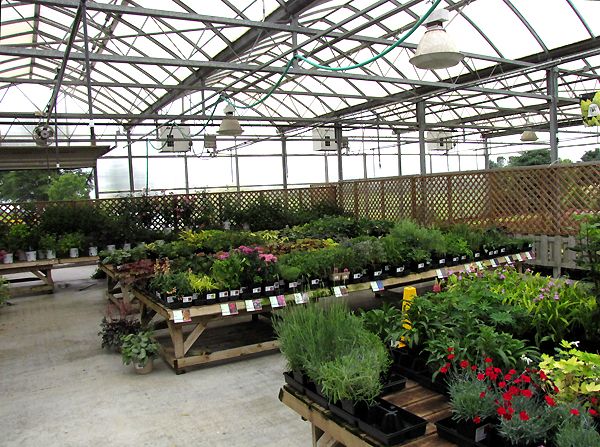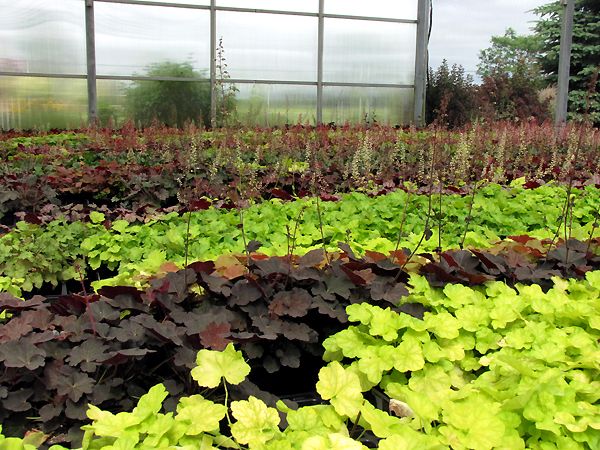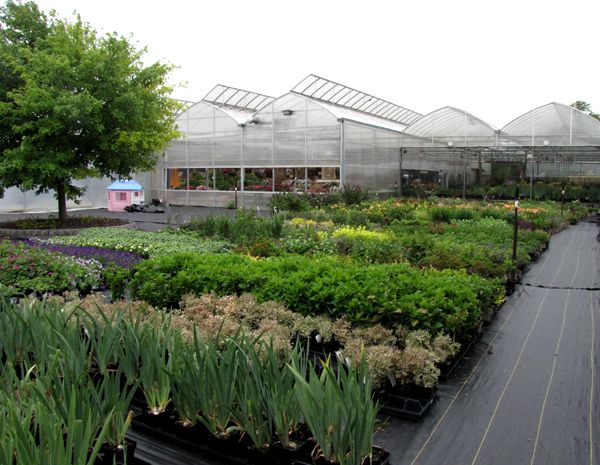 I had walked in there not intending to buy much, if anything, since I'd pretty much already filled my garden for the year, but left there with two trays of things and a large herbaceous peony. Mom was in the same position I was, yet she too purchased her fair share of plants.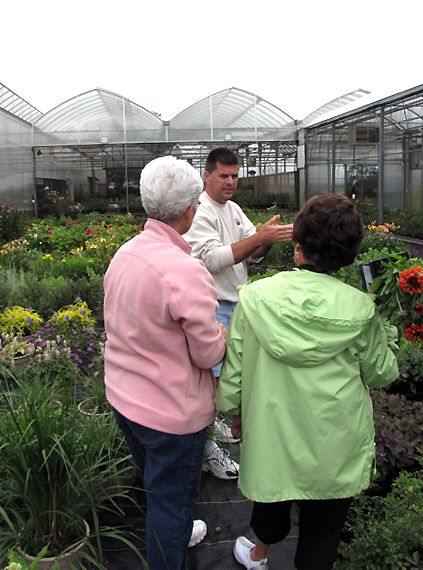 Rod took quite a bit of time with us as we asked about various plants as to their performance, hardiness, etc., and it was nice to be asked ourselves about our experience with different plants, even some that they don't carry. There's nothing more enjoyable than to talk plants with someone who knows plants and it's apparent that Rod knows his stuff.

I waffled over buying a Lobelia ('Monet Moment') and after having put it back, Rod and I were walking through the plants and he mentioned that it was his favorite Lobelia. After some discussion, I decided to go ahead and purchase it. I picked one up and as we were checking out, he said, "We have a fuller plant than that. Let me get it for you." Now that is how I want to be treated when I go to a garden center.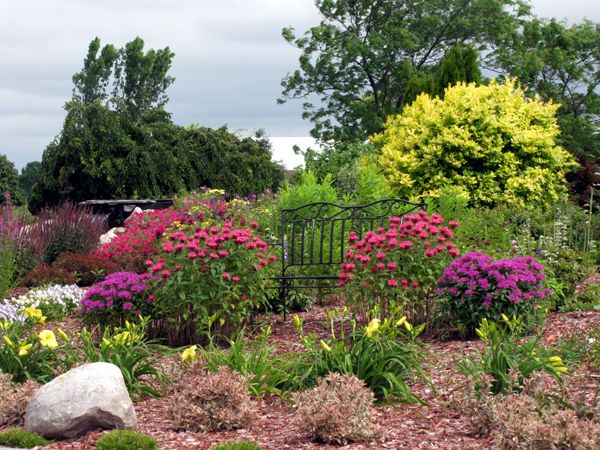 My purchases at Garden Crossings:


Paeonia lactiflora

'Soft Salmon Joy'

Echinacea

'After Midnight'

Gaillardia

'Tizzy'

Coreopsis

'Sienna Sunset'

Lobelia

'Monet Moment'

Digitalis purpurea

'Candy Mountain'

Digitalis

'Goldcrest' 'Waldigone'


Heuchera villosa

'Christa'

Papaver orientale

'Harlem'

Delosperma dyeri

'Red Mountain'

Tiarella

'Mystic Mist'


There were others that tempted me, such as

Salvia

'Wild Thing,' but they were marginal for our growing zone, and at this point in my gardening, with such large gardens to take care of, I'm not willing to baby too much of anything.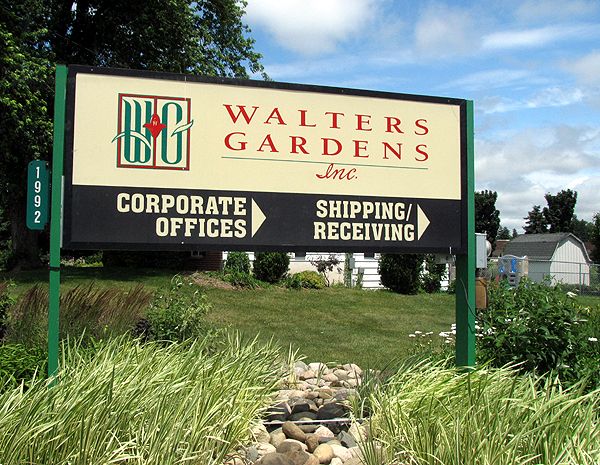 Before we left, Rod told us to make sure and visit Walters Gardens, just a few miles south, in Zeeland. Though they are wholesale only (some of your plants may have come from Walters Gardens by way of your local garden center), they have beautiful display gardens and we were glad Rod had mentioned them to us.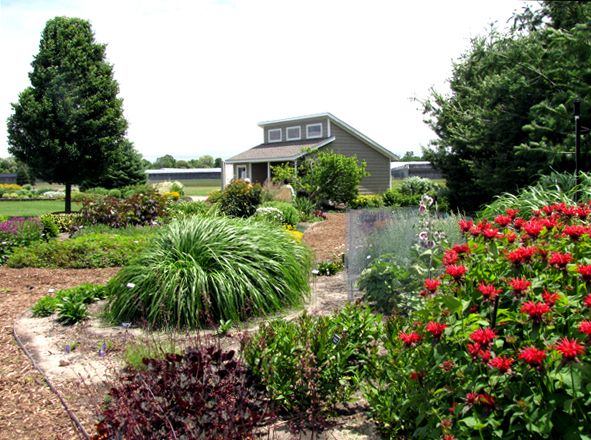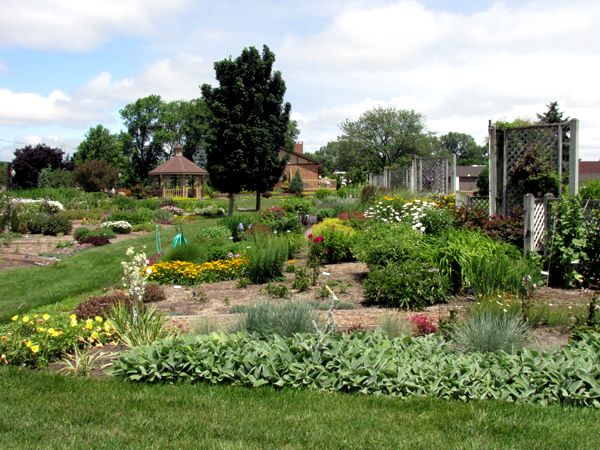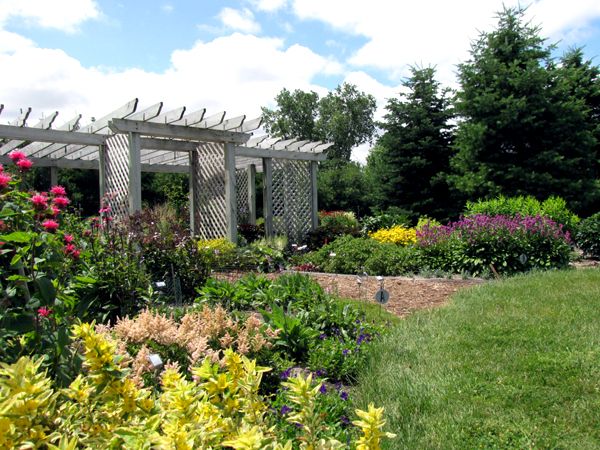 I've drooled my way through their website for a couple of years now and
someday I'd love to drive up for
the one time during the year when they allow the public to tour their facility. I just know their acres of greenhouses hold treasures untold.

After a quick lunch, we drove a short way to
Frederik Meijer Gardens and Sculpture Park
on the northeast side of Grand Rapids - our main focus of this two-day trip. We saved the best for last. I took nearly 300 photos while there and will show some of them in a separate post.