Leaf pile #1 (with Leaf pile #5 in the background)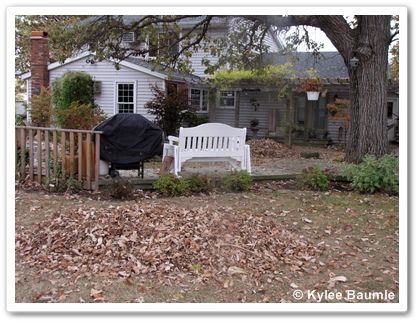 Leaf pile #2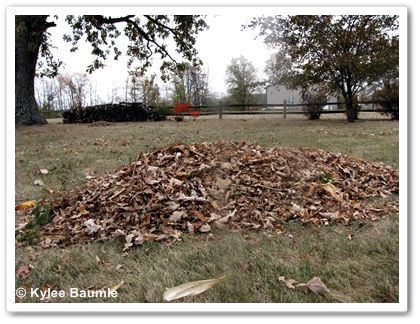 Leaf pile #3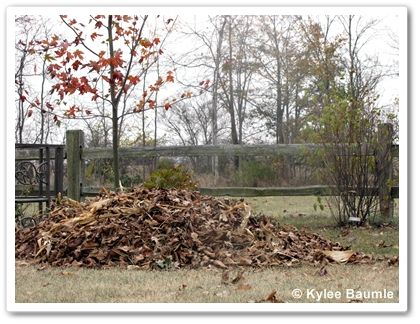 Leaf pile #4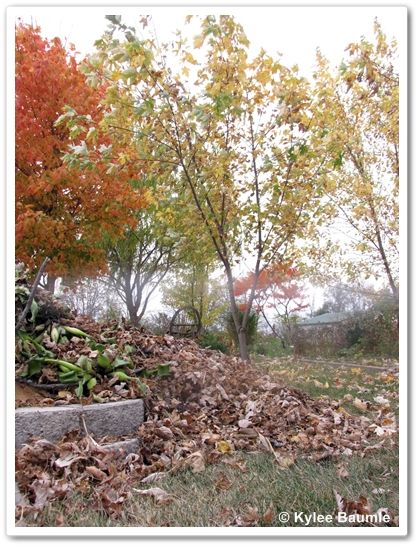 Leaf pile #5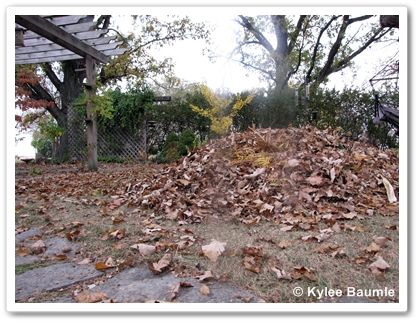 Leaf pile #6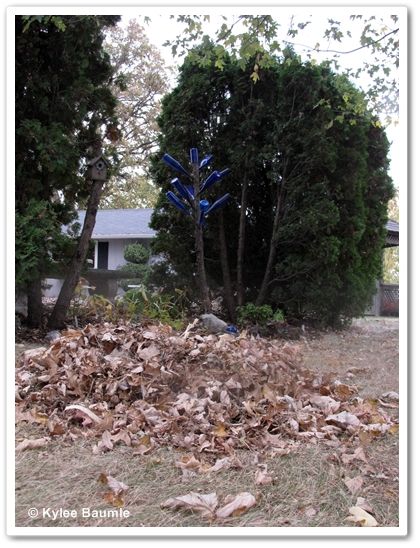 And still, there's...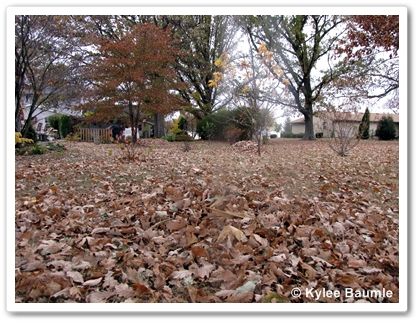 and


and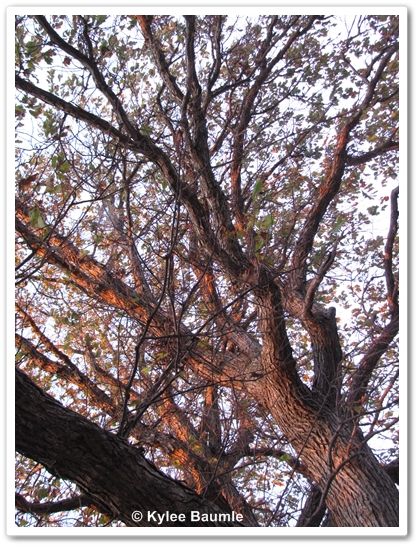 and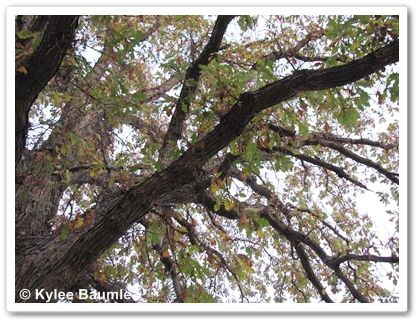 and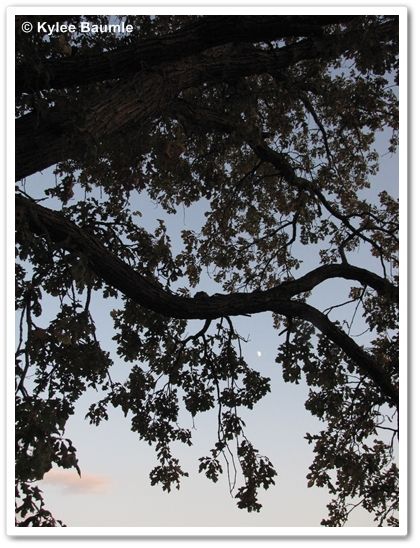 and
So...what to do with all those leaves?
Mulch - Chop them up with the lawn mower or shredder and use them as mulch on your flower beds. It's not a good idea to allow intact leaves to pile up on your beds because the layers of wet leaves can form a mat which breeds disease and provides a home for unwanted guests, like slugs. But chopped ones are fine. If there aren't too many, just allow the chopped leaves to remain on your lawn.


Compost - Add them to your compost bin. This is what we do with most of ours. You can add them whole, but they'll compost much faster if you chop them first. Compost needs a "brown" ingredient and this is the perfect time of year to get that!


Leaf mold - Just bag 'em and forget 'em! Put the leaves in a garbage bag, add a little water and store them. Makes sure there are a few air holes in the bags and if they dry out (not really likely) you might need to add moisture at some point, so just wet them with the hose. It takes about six months for good leaf mold to form. This is a great organic element to add to your soil to improve drainage.

Why not burn?
Leaves smell good when they're burning, right? Many of us associate that wonderful aroma with fall. But... (there's always a but, isn't there?) ... that smoke contains a number of harmful toxins, most especially hydrocarbons.
Some hydrocarbons are known to be carcinogens and breathing them in contributes to known and unknown environmental factors increasing the incidence of cancer in humans. Those with asthma may find that the smoke from burning leaves is especially irritating to their lungs and hampers breathing. Leaf smoke also contains carbon monoxide.