Sadly, I don't have good news in regard to the robin's nest that I wrote about last weekend. Since we found the eggs on the ground and we replaced them in the nest, we haven't seen the mama robin return. Several things might have happened:


Mama could have met with an ill fate while she was away from the nest.
Mama may have returned to the nest during the time when the eggs were on the ground and seeing none, abandoned it.
A predator could have invaded the nest and destroyed the eggs before Mama could get to them.
We'll never know for sure, but when I went out to check on them yesterday, another broken egg was on the ground, along with an intact one. The broken one still contained the yolk, with no signs of development. There was also a broken one in the nest, which made me think a predator had gotten to them.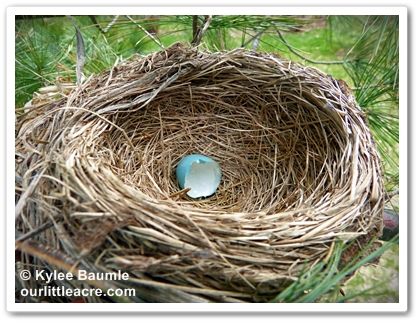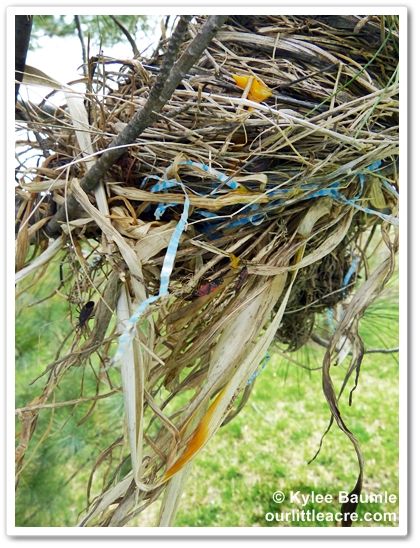 The most likely culprit is the
brown-headed cowbird
that we've seen at a nearby feeder. This bird is known for taking over the nests of other birds and will destroy eggs.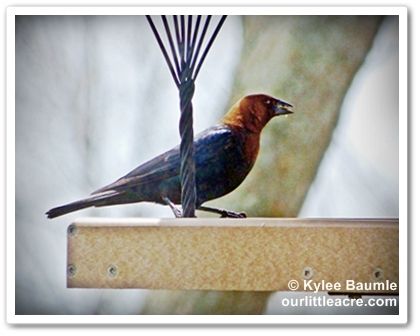 Brown-headed cowbird
Sad, but also a part of everyday life out in the wild.