Last year, I enlisted the help of my husband and friend Julie to create a gutter planter for my monthly project as a Lowe's Creative Ideas Garden Team member. Once it was constructed, I planted it up with an assortment of annuals and perennials and just for fun, threw in a few glass watering balls that had gotten their bottoms broken off.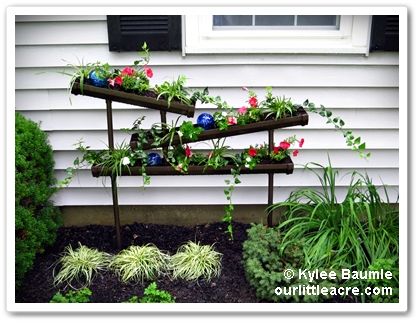 Angled gutter planter - Summer 2013
As the summer wore on, the planter, which was located on the hot south side of our house, demanded that I pay pretty close attention to keeping it watered. Because there's not a whole lot of room for potting soil, there isn't a lot of leeway or forgiveness on the watering issue.
So this year, I decided to try something else. What kind of plants do well in hot, sunny locations that take a laissez-faire attitude when it comes to watering? SUCCULENTS! So, with the help of
Costa Farms
, North America's largest houseplant grower and wholesaler, who sent an assortment to me, I planted that baby up with a bunch of cool succulents.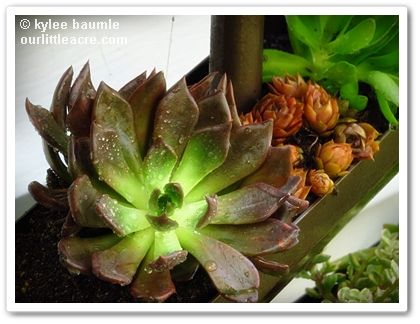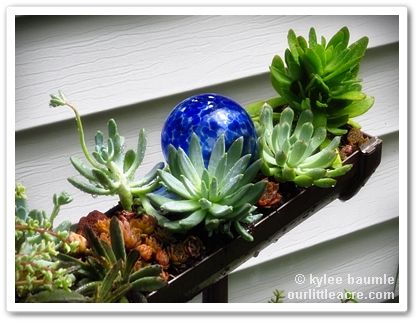 I added in some hens and chicks (
Sempervivum
spp.) that I already had in my garden, that I'd received from
Forever and Ever Plants
two years ago. One is 'Red Heart' (seen on the lower right in the photo above) and I've lost the tag for the orangey one.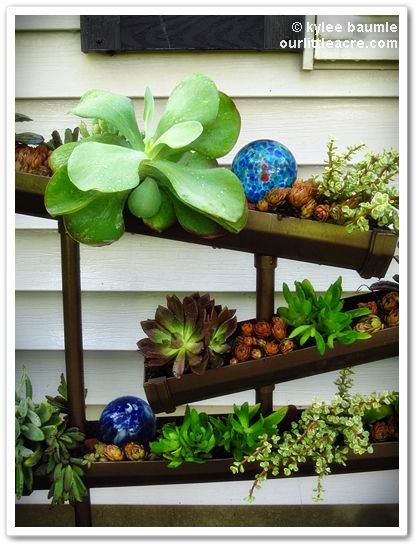 I also used some of the succulents from Costa Farms in the ground, below the planter, as a tie-in. Since there are some hardy mums growing here too, I've made sure that the soil drains well, because mums won't survive our cold, wet winters here if I don't amend the native clay soil. Succulents should do just fine.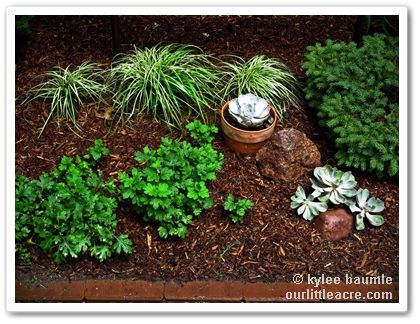 It's been a couple of weeks now and we've had a few heavy rains, but the drainage holes in the bottom of the planters allow for excess water to drain away and everything looks just as good or better than it did the day I planted it. I think this planter will be filled with succulents every year now. When the danger of frost arrives later this year, I'll pot up the tender succulents and put them in the greenhouse for the winter.
I just love how this looks!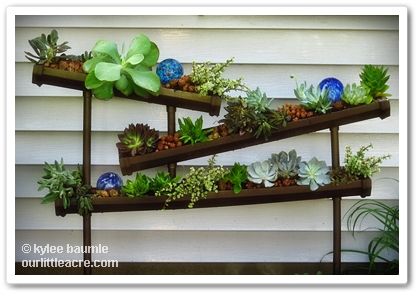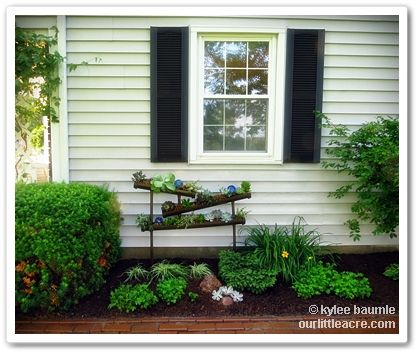 You can find out how we constructed the planter in my original post,
"A Different Angle on Vertical Gardening."
_________________________________
Thank you to
Garden Media Group
for arranging to have the succulents sent from Costa Farms. Thank you,
Costa Farms
, for your generosity and help with this project!