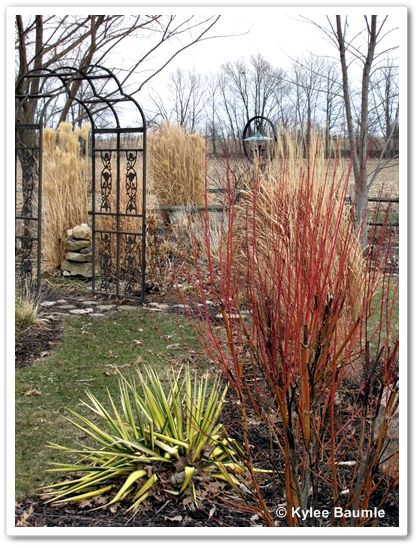 After what has seemed like the longest winter ever, we find ourselves at mid-March - a time when Mother Nature is trying to make up her mind. Winter still? Spring already? If I could make that decision for her, winter would be put in the closet for the next nine months and I'd lock the door.
So when the thermometer says 38°F and I saw snow flurries just 72 hours ago, it's time for some spring therapy. Now just where am I going to find that? Right outside my back door and the front one, too.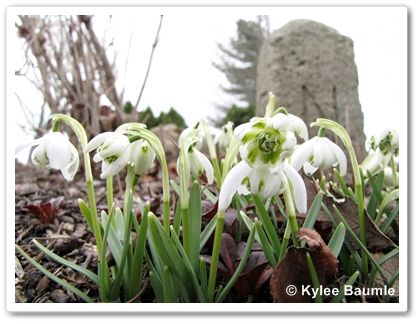 Galanthus nivalis 'Flore Pleno'
I stepped outside this afternoon to go on walkabout through the yard to see what I could see. I knew the snowdrops would greet me with their cheery white and green double blooms. I can always count on them to be the first to show up at the spring party every year.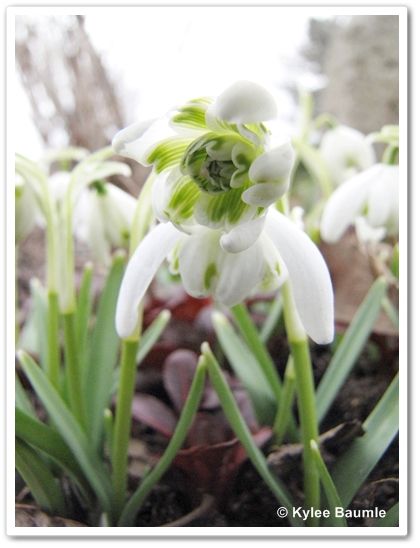 But front and center, the
Crocus fuscotinctus
were not far behind. Yesterday, they were buds:
Today, they opened full up in the hazy sunshine and they did precisely what I wanted them to do when I first planted them a couple of years ago. They made me smile. And they confirmed that spring is here with blooms from many more ephemerals to follow in quick succession.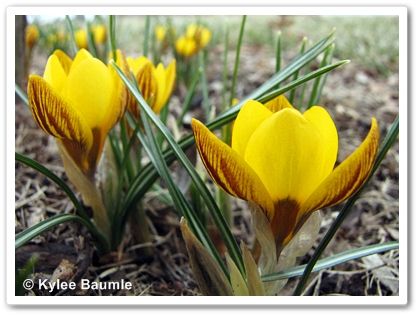 Just as we can't stop winter from coming, neither can we stop spring. Only with spring, we don't want to.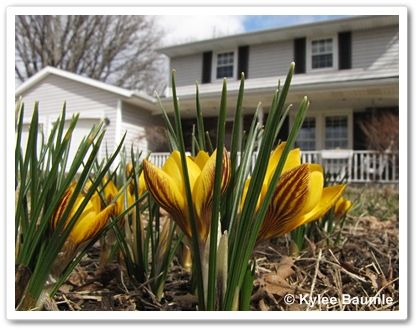 Hello, spring! We're so glad to see you!