The National Weather Service issued a Severe Thunderstorm Warning for our area this afternoon. We don't get excited about those anymore, because for the last seven-plus weeks, no matter what the weather forecasters said, we didn't get a drop of it.

As I was taking a stroll through the garden, trying to figure out what was going to survive and what would likely continue its downward spiral through drought hell, I heard thunder. I've heard that before, too. Doesn't mean a thing. We got the most gorgeous rainbow I've ever seen in my life a few weeks ago, but we didn't get any of the rain to go with it.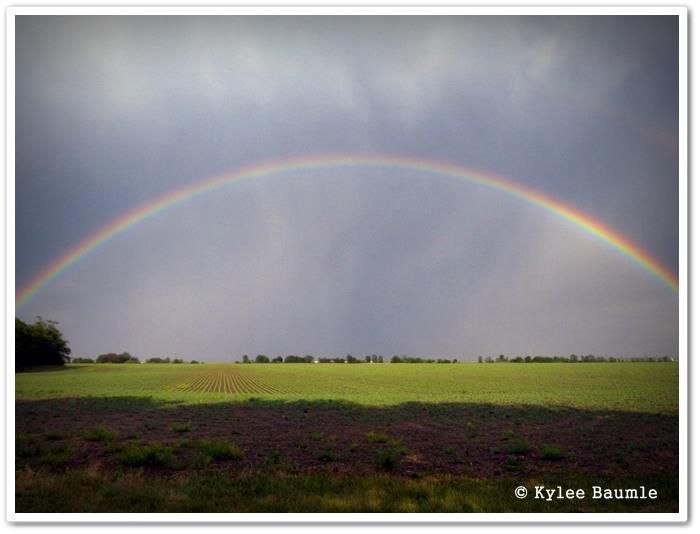 June 2, 2012
This time, I could smell the rain. It's a lovely, quirky smell - not like the delightful fragrance just after the rain has fallen - but pleasing all the same. The skies in the west got darker, the temperature dropped, and the winds that have been blowing for days, zapping the moisture from the leaves of plants that couldn't afford to lose it, turned noticeably cooler.
And then the storms turned. Again.
When I was working regularly in New Haven (Indiana), just 25 miles west of here, so many times I'd leave work where it was pouring felines and poochies, only to arrive home to dusty, dry everything. I pictured those storms reaching the state line and splitting - off to the north and off to the south - and we were left in the middle, denied again.
I'd sit down after supper and watch the news, with reports of the downpours all around us, many times with accompanying video, and it was torture to watch. I wanted to scream at the television, "WE didn't GET any!!"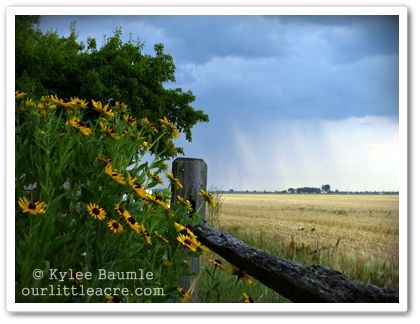 This one went north...
And so it was again today. I stood in my garden and watched the rain fall from the sky, eight to ten miles north. But there was still hope. Another line of storms was headed our way. Maybe that one would bring the badly needed rain to us. Again, the thunder. Again the smell of rain in the air. And again, it turned - this time southward.
This is the worst it's ever been since I've become a gardener. We've had hot and dry summers for the last several years in a row, but this year is different. We didn't get the usual spring rains that give our plants a good start to the season. They didn't have a chance to beef up before the hot and dry started.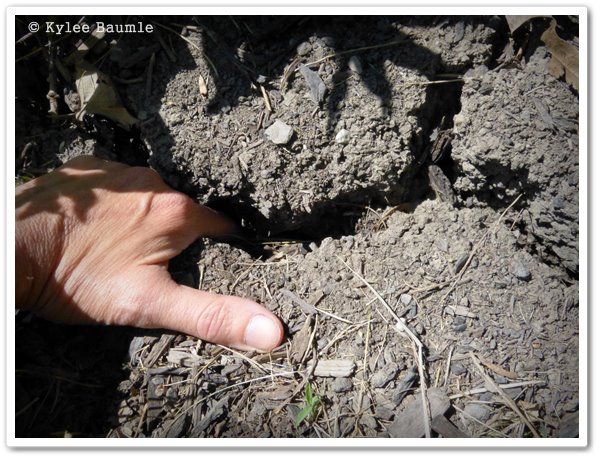 Cracks in the garden
Our pool was installed in 1988. That was another bad year and one that up to now we've used to measure all other years against. We had a drought and heat that was at times unbearable, even with the pool. When it's 106º outside (June 25, 1988), the water isn't even refreshing. But this year is already worse and it's only June.
There's yet one more line of storms headed our way and I'm hopeful that the third time will be a charm...