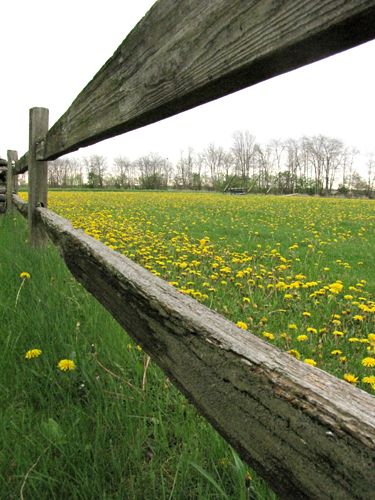 Here's the deal ... I love dandelions, really I do. Just not in my yard in vast quantities. But when there's a two-acre crop of them growing right next to you, it's really tough to keep them out of your yard and gardens.

I dig them out of the gardens, but how do you keep them under control in your yard without resorting to drastic means? Romie treats them individually with chemicals (:-O), but when you have an acre of property, that takes quite some time to do, especially when many of them need a second treatment.

So what's a person to do?