Many of you will remember the two kittens that fate put in our path last month. So very young, and all on their own in a world where owls eat them as a snack and they don't know where their next meal will come from. Of course, we couldn't allow that to go on and the two little furballs came to stay at Our Little Acre.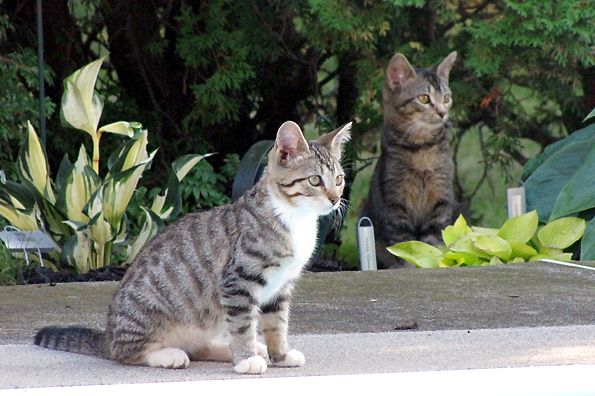 This meant the cat count had reached an all-time high of 11 and if my reputation as the Crazy Cat Lady wasn't solidified around Cat Number Seven, it surely would be now. Like I care.

We have no grandchildren, but we do know those who do, and we have looked at our share of photos of cute kids and listened to stories of the adorable and genius things those kids do. Having cats - so many of them - can be much like having grandchildren. "You should have seen them last night! They were sooooo cute! They looked just like little angels, all curled up, sleeping together."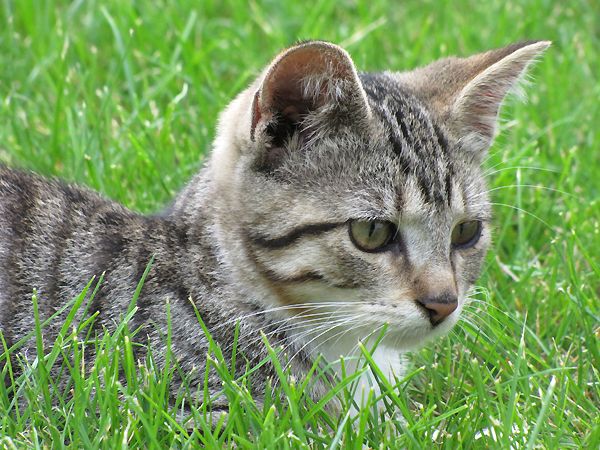 But still, eleven cats is more than enough and we are not a rescue shelter, in spite of how it might appear. So we have tried to find homes for some of them. It was decided (by me) that no amount of begging by anyone would get me to let go of Lily though. She won me over from the first time she rubbed her face on my chin that very first night we found her.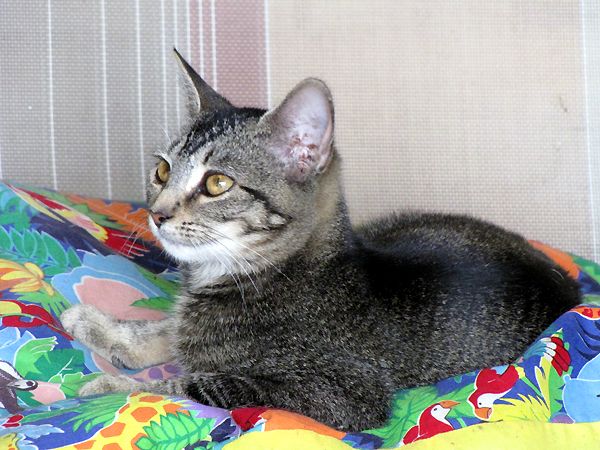 Nearly as endearing was her sister, Cocoa, whom we found the day after Lily came bounding across the field, away from the Great Horned Owl that was eyeing her for dinner. Cocoa was more docile than Lily, and we knew she would make a wonderful house cat for someone.

That someone came in the form of a co-worker whose son wanted a kitten.

Cocoa now lives as a pampered house cat in Northeast Indiana, having adopted Jonathan as her human. We couldn't be happier for her, as we could tell right from the moment Jonathan and his mom and brother arrived to pick her up a couple of weeks ago, that it was love at first sight for both of them.