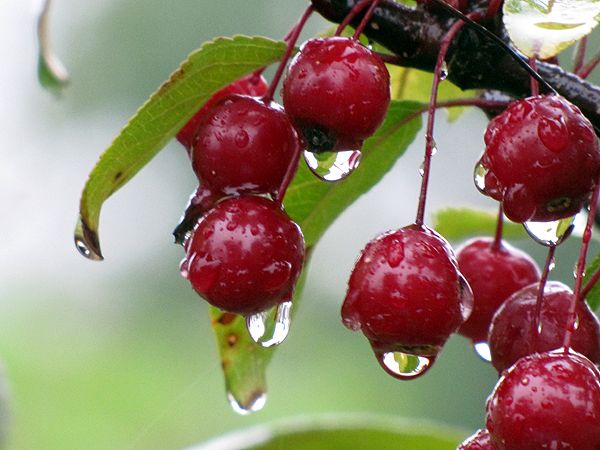 Yesterday, the rain fell softly upon the earth in Northwest Ohio. Since we'd had a dry summer, the rain was quite welcome.
Health issues kept me from going to work in the morning, so it was a day best spent inside where it was dry and warm, snuggling with a kitty and a blankie on the couch.
This morning, I awoke to a beautiful sight out the bedroom windows, which face east.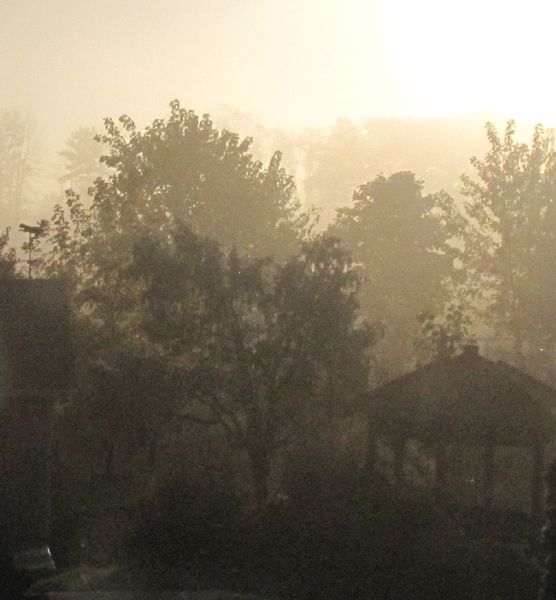 The sun was up, and shining through ground fog, giving everything a mystical, ethereal quality. I got out of bed and grabbed the camera so I could capture some images before the sun burned it all away.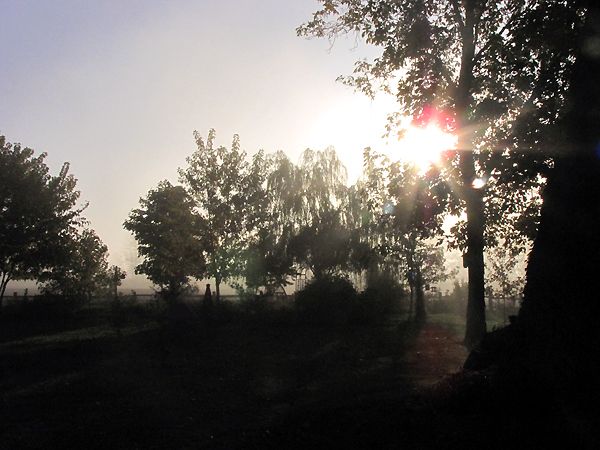 Max's Garden presents so many wonderful opportunities for capturing fascinating garden images. It's at the back of our property and there's a lot going on. Of all the gardens we have here, it's my favorite. It's a retreat of sorts from the "real world."
The grape arbor and its resident "scare crow." This is the second year for the vines and we did have a few clusters of grapes (
Vitis labrusca
). We're growing white, red, and purple seedless varieties: Himrod, Reliance, and Mars.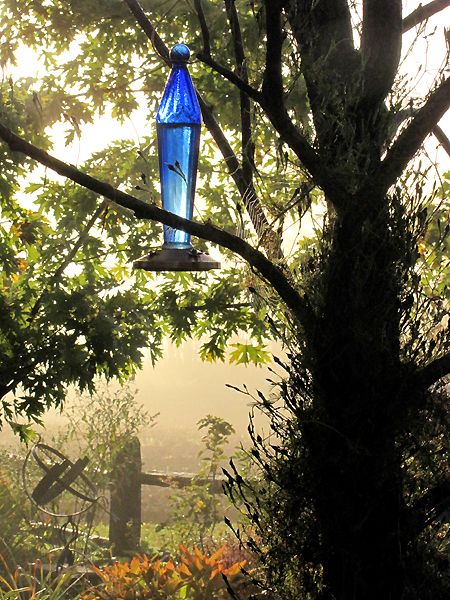 The dead willow, covered by Cypress Vine (
Ipomoea quamoclit
) growth, also holds various bird houses and feeders. If you look closely at this photo, you'll see a smaller work of art...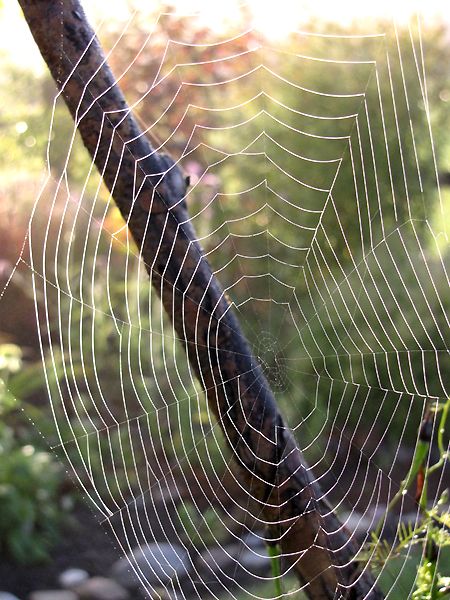 No sign of the creator of the dew-laden web though.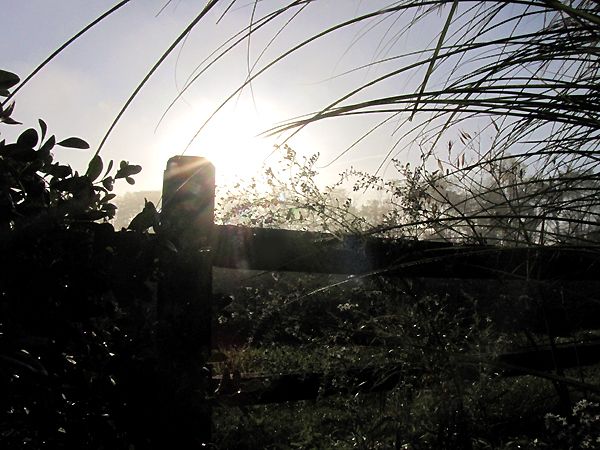 Native Heath Aster (
Symphyotrichum ericoides
) and foliage from Maiden Grass (
Miscanthus sinensis
'Gracillimus') and False Indigo (
Baptisia
'Twilite Prairieblues') are silhouetted by the sun against the split-rail fence at the back of Max's Garden.
At the front of Max's Garden, near the arbor entrance, the grasses are turning their beautiful fall colors, as is the Staghorn Sumac (at the right edge of the photo). In the evening, during the "magical hour," these literally glow.
By the time I finished snapping these photos, the sun had burned off the fog and was lighting up the maple tree.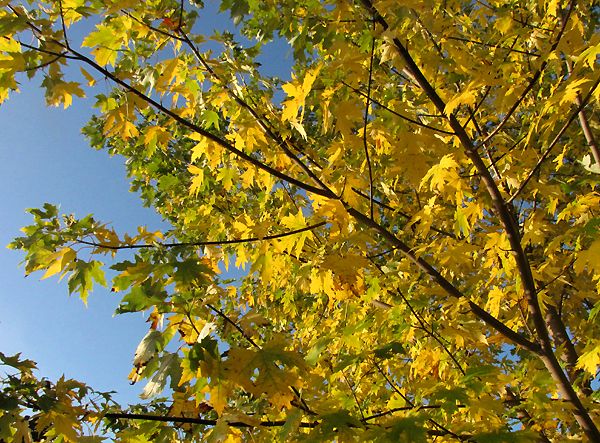 The day promises to be sunny, if a bit cool for this time of year (57°). The first hard freeze of the season is predicted for tonight, so we'll finish bringing the tender plants in the house today.