Each month, gardeners the world over celebrate the blooms in their gardens on the 15th. Two days late, I'm posting my meager offerings for December. Regardless of what was still in bloom two weeks ago, and even just one week ago, we're now down to three plants with blooms. That's what temps in the single digits and wind chills below zero (F) will do for ya. I really was surprised to find these today: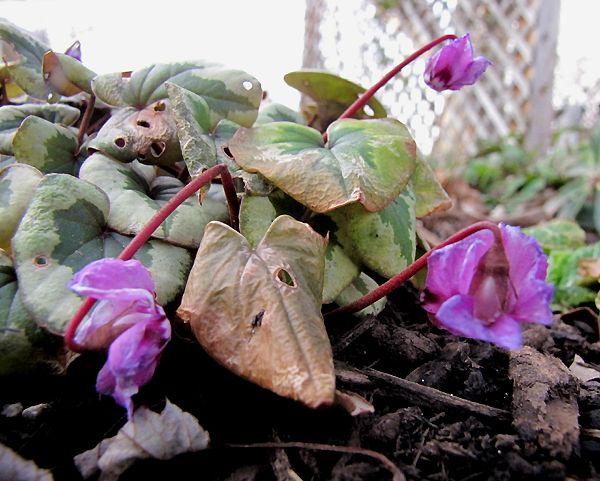 The
Cyclamen coum
may take the prize as the most persistent bloomer, but on second thought, maybe that's why it's called 'Something Magic.' Wonder what it will look like come January?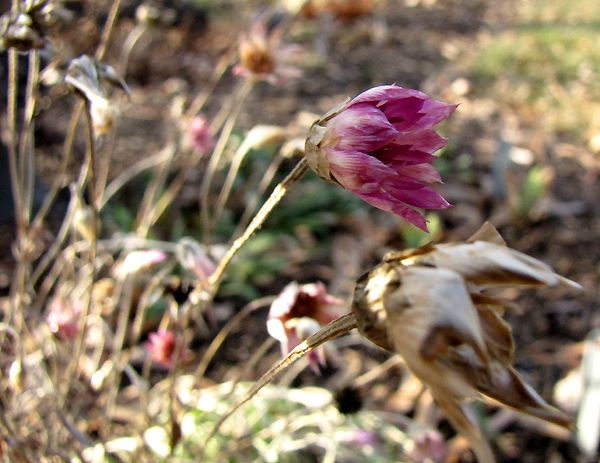 Out in Max's Garden, the annual
Xeranthemum annuum
is technically still in bloom, but in actuality is probably just frozen in time. Its more common name
is
Everlasting, though.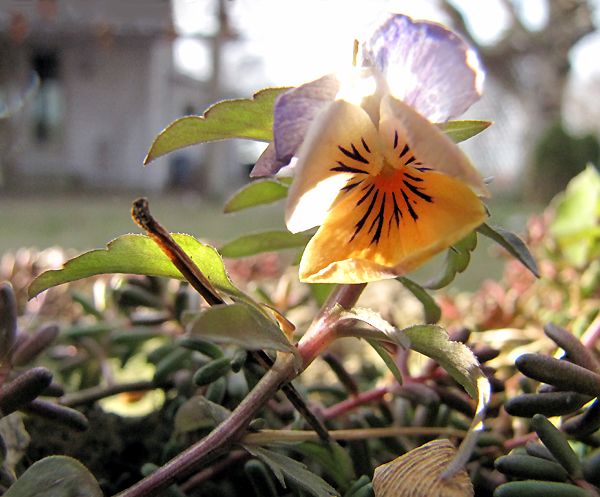 The one that made me smile however, was this lone
Viola
. It isn't even planted in the ground. For three years, it has resided in a hypertufa pot my mom made and for three years it has delighted us with its delicate blooms, even deep in December.
~~~~~~~~~~~~~~~~~~~~~~~~

See what other gardeners have blooming now on
May Dreams Gardens
blog. Thanks to Carol for playing host!