I don't know how I missed the forecast, but the weather guys are saying they told us it was going to happen. When I awoke this morning and opened the blinds, I was surprised to find that we've got snow! Not a lot, mind you, but enough to whitewash the landscape and produce a smile on my face. I've always said, if it has to be winter, then let there be snow.

The thermometer said 26° F. but if I was going to get any photos, the outside wasn't coming inside to me, so I bundled up and headed out. Snow was still falling lightly and I was aware of how snow hushes everything. It's a special kind of quiet that allows even the smallest sounds of nature to be heard.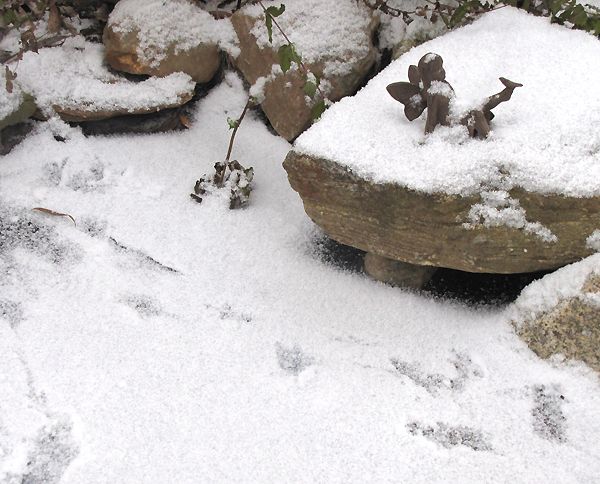 A woodpecker was hard at work off in the distance, and a nuthatch much closer, chattering away. As I walked across the lawn, my boots produced that familiar squeak that only snow can make. Though the air was cold, it was crisp and fresh and it felt good to breathe it in.



Any of the flowers that were still blooming before the snow - roses, gaillardia, xeranthemum, dianthus, mums, petunias - had breathed their last. The succulent-type vining plant in the flower boxes that I couldn't decide if I wanted to overwinter or not, made that decision for me as they hung limply over the sides of the boxes.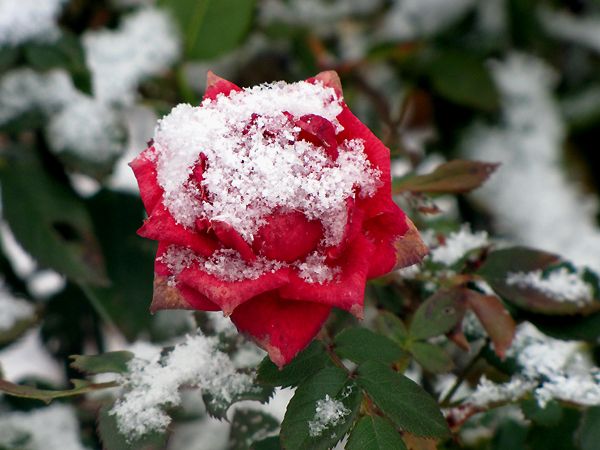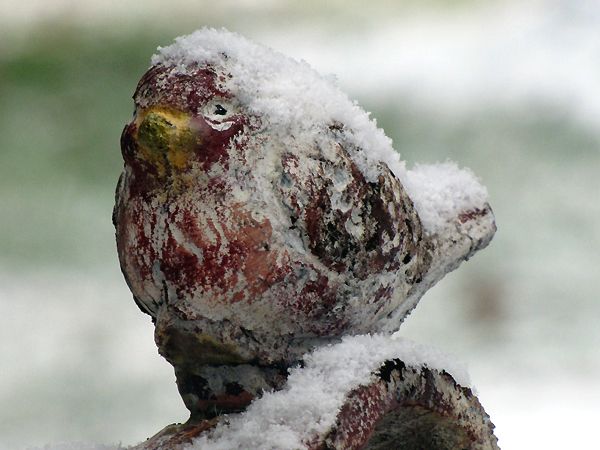 There are things to love about winter, but a few weeks of it are enough for me. By the time Christmas and New Year's are over and January has set in, I'm ready for spring and the appearance of those bulbs I planted just this past weekend.

In the meantime, I'll try to focus on the good things and in just three short months, the snowdrops and crocus will be pushing their way out of the ground and the promise of warm weather will be a reality.
~~~~~~~~~~~~~~~~~

Fellow blogger Nancy Bond, of
Soliloquy
(Nova Scotia, Canada) is hosting the
First Snow Project
, which features blog posts about first snows of the season from all over the world. Check it out!