When it's a moth. Yesterday, I had the pleasure of watching and photographing a hummingbird moth as it sipped nectar from the garden phlox and the obedient plant. I spent nearly half an hour entranced by it and it didn't seem to know I was anywhere around.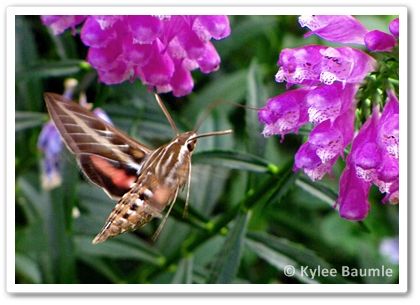 White-lined sphinx moth (Hyles lineata)
The while-lined sphinx moth (
Hyles lineata
) is commonly known as a hummingbird moth because of its flight habit. While not darting as quickly as a hummingbird, it hovers much like one and has the same feeding mannerisms, except that the moth uses its proboscis instead of a tongue to drink.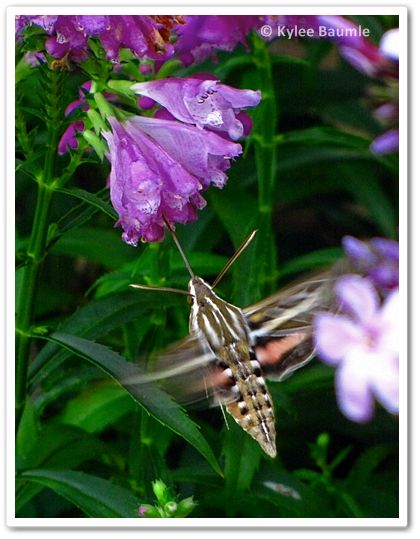 White-lined sphinx moth (Hyles lineata)
This moth is common throughout the United States and part of Canada and Mexico during the months of April through October. In their caterpillar form, they pupate underground in a chrysalis and emerge after two to three weeks.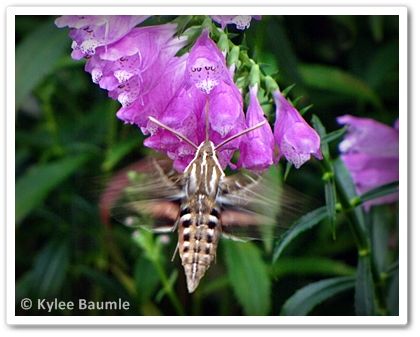 White-lined sphinx moth (Hyles lineata)
Yesterday was a gorgeous day and the pollinators were busy, busy, busy! One little patch of Verbena bonariensis had 12 buckeye butterflies on it at once! The buckeyes are all over the place in the yard and garden this time of the year. It's one of my very favorite butterflies because of its eye spots.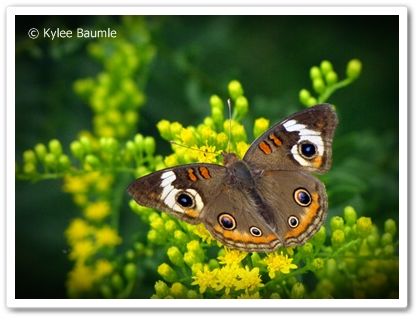 Buckeye butterfly (Junonia coenia)
There were many, many monarchs flying around last evening, too. It's peak migration season here and we lie along a major corridor as they make their way to their winter home in Mexico. It wouldn't surprise me if they spent the night clustered in a nearby tree before continuing on their way this morning.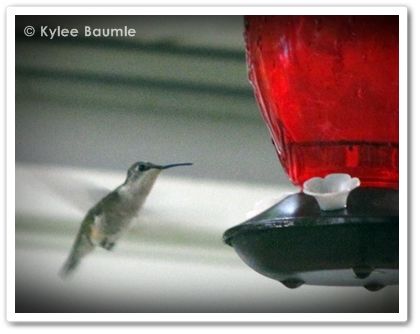 Hummingbirds are still feeding heavily, as they too prepare for their long trip south for the winter. I love this time of year as we get to see these winged wonders at their best!