Dear Readers,

This blog post is very personal in nature. I realize that many of you won't care to read it and that's okay. While this is mostly a blog about gardening, it's also an expression of who I am. Writing it fulfills something in me that I find difficult to explain to others, so I don't usually try.

Before I've finished letting the words spill out onto the page today - the fifth anniversary of the beginning of this blog - gardening will emerge as a major player in the story, but the real deal is that it's a reflection of past events and an appreciation for new beginnings. I'm grateful for each of them and for you, because you too are an important part of the path my life has taken.

~Kylee
For as much as I dislike winter – more and more as the years go by – January has historically been a good month for me. It has brought new beginnings, as it traditionally does for many. Many make New Year's resolutions, but none of the events that I am going to tell you about here today really happened in January by design; that was purely coincidental.
I do like the idea of making resolutions, many of which can be life changing, if you stick with them. But there's the problem I have – that stick-to-itiveness. My level of distractibility is something I battle constantly. I second guess myself on many levels and sometimes this is so overwhelming that I can't deal with it and I abandon the project or idea altogether.
So these new beginnings I speak of were mostly thrust upon me through no choice of my own, with one exception. The first January event that I can remember having a profound effect on my life happened 48 years ago.
1963
In the fall of 1963, I entered first grade. My September birthday was late, by school entrance standards at the time, so I was actually four years old when I began kindergarten, and five when I walked into Mrs. Gantt's first grade classroom. Three weeks later, I had my sixth birthday, which then put me at the same numeric age as my classmates.
One day, right before Christmas break, the school psychologist walked into our classroom, went to the blackboard and wrote a word on it:
forsythia
. She asked if anyone knew what the word was. I knew it, but not wanting to call attention to myself, I kept quiet. After she left the room, I got up and walked to my teacher's desk and discreetly told her what the word was.
I don't recall what my teacher said, but in the next few weeks, I remember going through some testing, and when semester break came in January, she changed my seat to the other side of our room. Ours was a split class – common in our small school – with half of it consisting of first graders and the other half of second graders.
That year, I spent the first semester in first grade and the second semester in second grade. The next year, I went on to third grade. This was both a blessing and a curse. It wasn't all that common to accelerate students back then and now being the extreme "baby" of the class, I felt a constant pressure to do well - to live up to the expectations my teachers and my parents had of me.
This wasn't an entirely bad thing, because it came more in the form of encouragement from others, but I also put a certain amount of pressure on myself so that I wouldn't suffer embarrassment if the move turned out to be a bad one.
Academically, this was a life-changer, to be sure, but at that young age, academic excellence wasn't the most important thing to me. Changing grades determined who my classmates would be and who my friends were. Learning has always come easily to me (in most things!) and I had great friends, many of whom are still good friends decades later. But there is no doubt that that day in January affected my life in a big way.
Fast forward to 1999…
I've spoken of the events of the third week of January of that year many times on this blog. I contracted bacterial meningitis and partly due to its being misdiagnosed on my first trip to the emergency room as the flu, I became gravely ill to the point that my infectious disease doctors didn't think I would live. In fact, one of them told me later that they weren't sure why I did.
My explanation for why I'm still here and why I don't have more lingering physical or mental effects from the disease than I do, is divine in nature. While I believe that God gave us free will, and that the decisions we make greatly affect the course of our lives, I also believe that He intervenes for reasons perhaps unknown to us, and in ways that work for our own good or for the good of others.
Hundreds of prayers were spoken on my behalf and in the end, it's my belief that my life was spared for the sake of my family, not for me. As the father of 16-year-old and 18-year-old daughters, Romie's life and theirs would have been vastly different if I had died.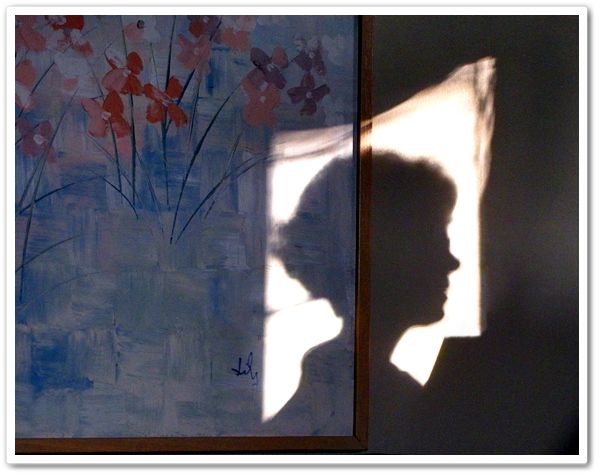 When January comes around each year, I look back on the events of the past year and whisper a prayer of gratitude for another year of life and all the wonderful things that it held. I am not oblivious to the fact that others have been in similar or worse situations and that they did not have their prayers answered. I don't presume to know the answer why. But I continue to pray for others and to give thanks for the blessings in my own life.
I hate writing.
Nah, that's not true, but I've had a fickle affair with writing for years. I've always leaned toward the literary end of the scale when it comes to favorite pastimes, being an avid reader since the age of four. (Thanks, Grandma!) And there haven't been more than a few weeks in my life when I didn't have my nose in a book. I was one of those kids who used a flashlight to read under the covers at night so that I wouldn't get in trouble for not going to sleep when I was supposed to.
Several years ago, I was asked to be an editor of an online magazine that later also published in print. As sometimes happens, deadlines occasionally weren't met and I was asked to supply an article real quick-like. This wasn't my favorite thing to do. My motto was, "You write it; I'll fix it." But after having written a few articles, I decided it wasn't so bad after all, this story-telling.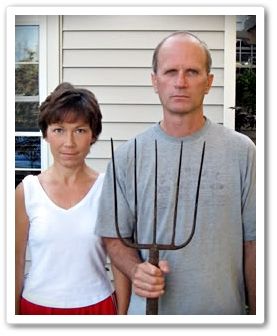 Around Christmas of 2006, our older daughter Kara, who was 26 at the time, challenged me to start a blog, writing about my passion for gardening. I had only begun seriously gardening the year before and I found it hard to curb my enthusiasm. Writing turned out to be a great outlet of expression for me as I began
Our Little Acre
with its first post on
January 2, 2007
.
Today is the fifth anniversary of my beginning what eventually became a second career for me – one that I never could have predicted. A dental hygienist since 1977, I thought that was how I would spend the rest of my working days. I still work as a hygienist, though not on a regular basis and due to wonderful and unexpected opportunities that have come my way because of my blog, I now consider writing to be my principal source of income.
I write for several publications on a regular basis and thoroughly love it. In the process of getting from there to here, I've learned much and I've met some incredible people that are now my colleagues. Many have become close friends. And this is where I thank you, dear readers, for coming along on the ride and offering encouragement by way of your comments and your conversation that has spilled over into social media venues like
Facebook
and
Twitter
. That has been the highlight of it all for me - you make it more fun.
January is indeed a month that holds new beginnings and a world of possibilities. I wonder what it will bring this year...