You may recall that I attended the first annual Garden2Blog event held in and near Little Rock, Arkansas, last year and hosted by P. Allen Smith. Allen is the creator of P. Allen Smith's Garden Home and P. Allen Smith's Garden to Table, both airing on PBS, as well as the author of several books, including his most recent, P. Allen Smith's Seasonal Recipes from the Garden
. I was privileged to get to attend again this year, along with 23 other garden writers, on May 1st and 2nd. This is the first of several posts about that event.


~~~~~~~~~~~~~~~~~~~~~~~~~~~~~~~~~~~~~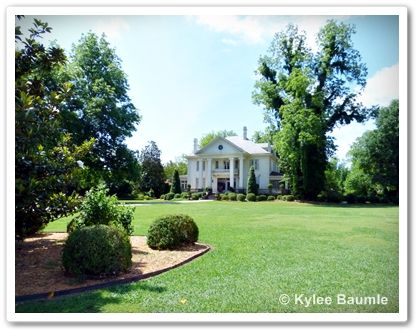 Our first stop on the first day was a return to Marlsgate, the southern plantation home of David Garner, located just outside Scott, Arkansas. If you recall, last year,
we toured David's home by candlelight
because of the power outage caused by severe storms. And we didn't really get to see much of the gardens since it was raining or threatening rain during our visit.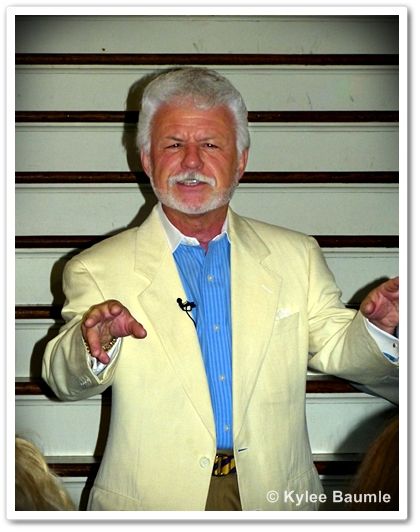 So this year, I wanted to explore places I hadn't seen before and capture images with my camera of things different from last time. That was my intent. But you know what happened? After once again falling under the spell that is David Garner, I simply wanted to enjoy the surroundings and I failed to snap that shutter time and time again.
As I walked from one "garden room" to the next, the thought occurred to me that I would have absolutely loved growing up here as a child. I imagined the scenes that I would have created as I let my youthful spontaneity take charge.
I was Alice gone down the rabbit hole...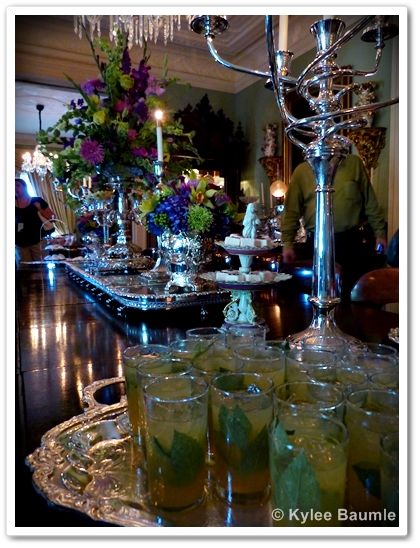 "Drink me."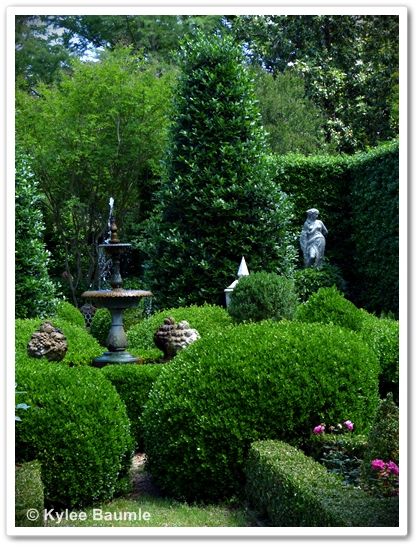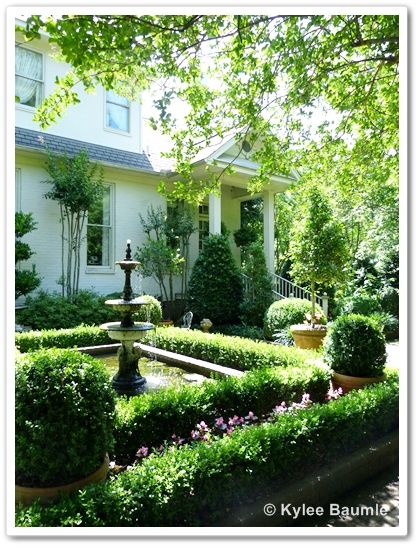 I was a southern belle strolling the elegant grounds on a hot summer day...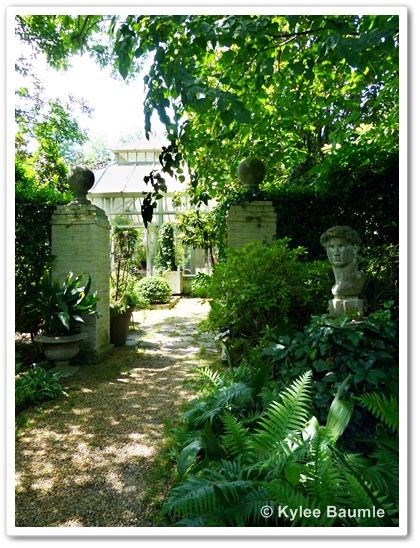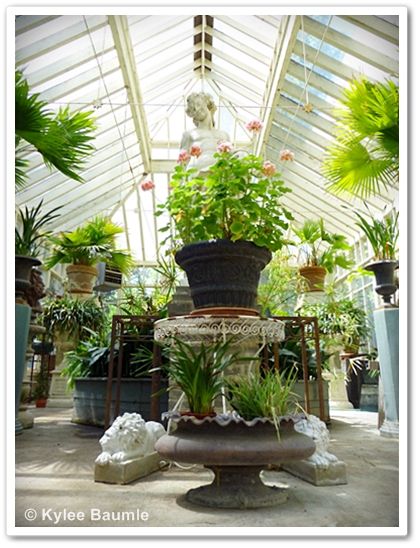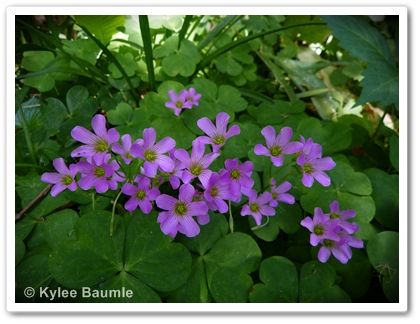 Oxalis sp.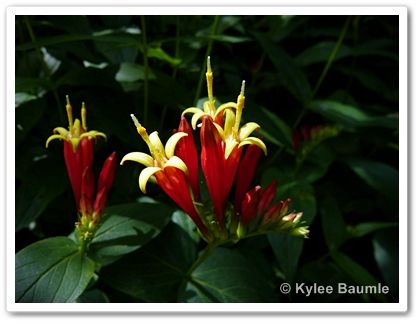 Spigelia
I was a famous poet, stringing words together in the quiet shade of the majestic trees or on the wraparound porch...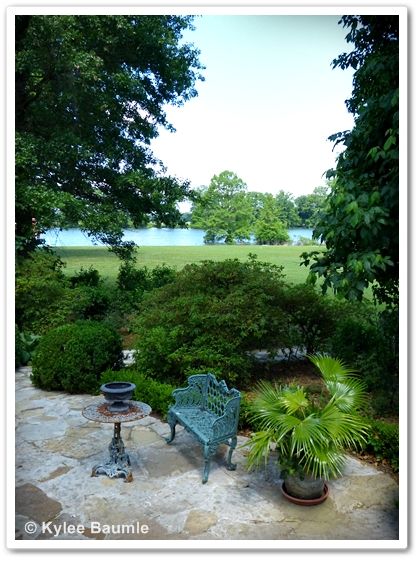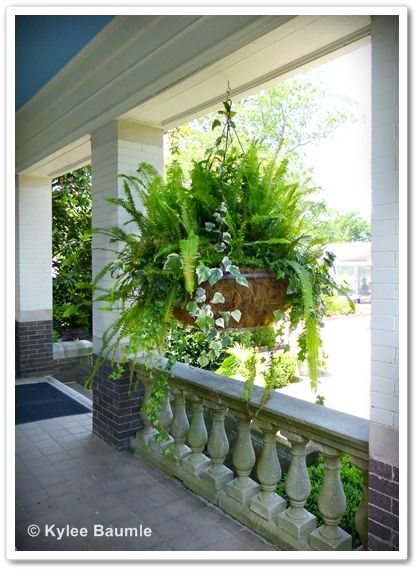 Listed on the National Register of Historic Places, Marlsgate is a treasure hearkening to another time. David's love of "ruined finery" (his words) and his wry wit has charmed visitors time and time again and I dare anyone to escape the ambience they bring to a world that has all but forgotten how things used to be.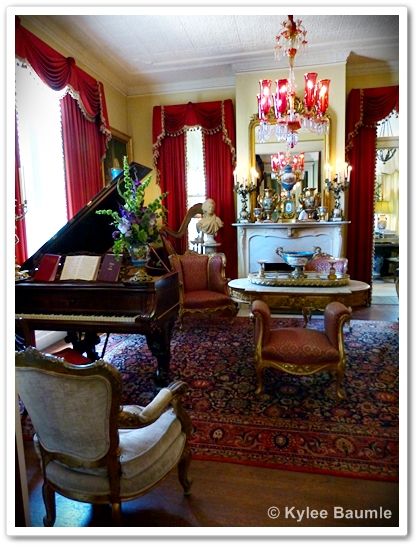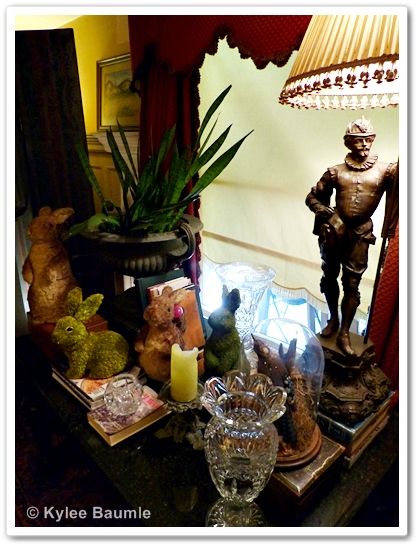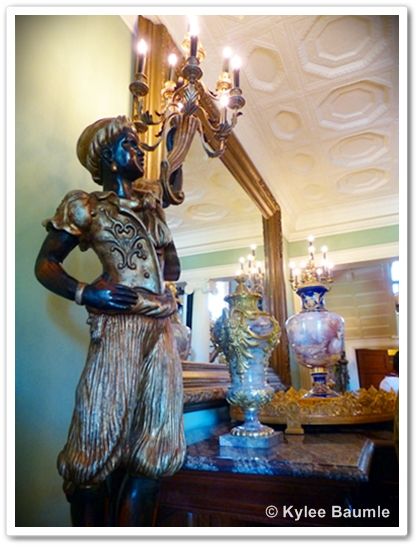 Marlsgate is opulent, to be sure, but one minute of hearing David tell its story of taking it from ruin to regal and you know that it is a very special place, now reflecting the joy of life from the very special person who lives there.
Magnolia grandiflora
~~~~~~~~~~~~~~~~~~~~~~~~~~~~~~~~~~~~
I was invited to attend the Garden2Blog Event by P. Allen Smith and Associates/Hortus, Ltd., free of charge. My airfare, lodging and meals were provided (with some exceptions) by them, and I was the recipient of some free sponsor products. Any opinions expressed on this blog in this post and any subsequent posts about my experiences at Garden2Blog or products associated with them are my own opinions, as always.