This time of year makes me glad that I grow daylilies for a number of reasons. There are literally thousands of different ones to choose from and just when I think I've got enough, another one catches my eye. This year, it was Proven Winners' 'Primal Scream' that jumped into my cart as I was doing some shopping earlier at Garden Crossings.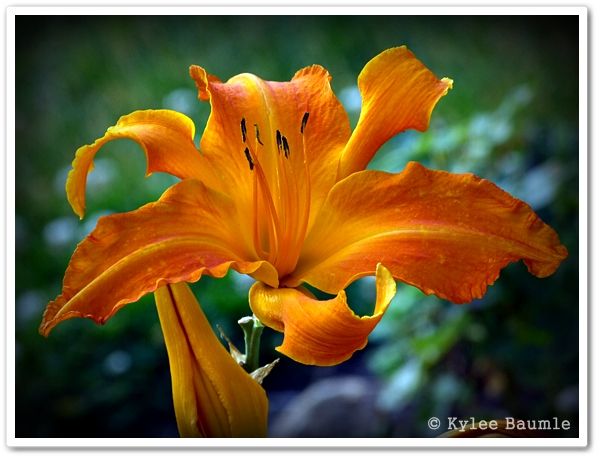 Hemerocallis 'Primal Scream'
This garden center in Zeeland, Michigan, held an open house party the night before the
Proven Winners Outdoor Living Extravaganza
in April and P. Allen Smith made an appearance there.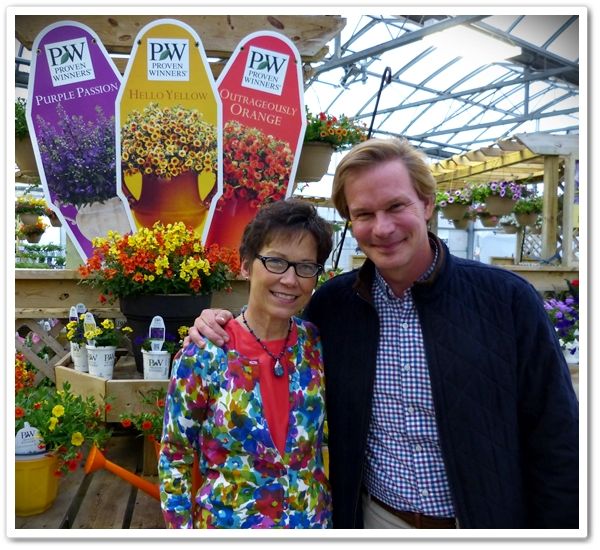 Allen and me at Garden Crossings
Garden Crossings
is an outstanding example of what a great independent garden center should be. With a wide variety of perennials and annuals to choose from, as well as a fair number of shrubs, vegetables and tropicals, the store is about the most immaculate one I've ever been in and the displays are just gorgeous. They're well-labeled with plant information and owners Heidi and Rod Grasman are ever so helpful with their knowledge of what they grow and sell. They do a booming online business, but their physical store is such a joy to shop in, I wish they were closer to me!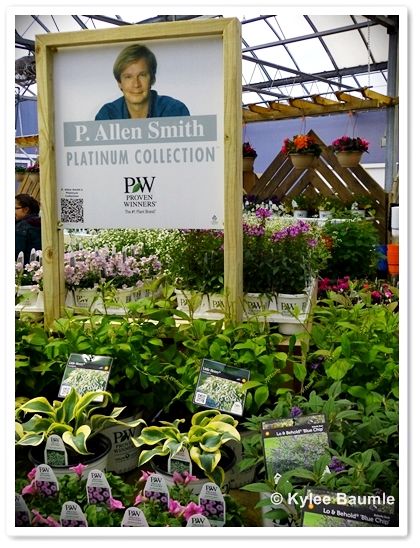 I purchased several plants that evening, but 'Primal Scream' is the one that is commanding attention in the garden now. It was one of the first daylilies of the season to bloom in my garden and though I didn't plan it this way, I'm happy that I sited it by the butterfly weed (
Asclepias tuberosa
), because the two of them have bloomed in unison and the echo of color enhances each of them.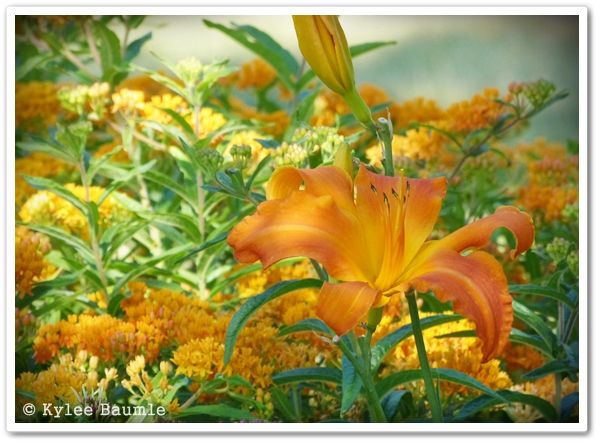 Hemerocallis 'Primal Scream' with Asclepias tuberosa
Other daylilies have been blooming like crazy all over the gardens, too and while I know some people don't like them, it's hard for me to understand this. Even though each individual bloom only lasts a day, they have so many blooms that they flower over a very long period of time. Not only that, they're scoffing at the intense prolonged heat and the drought we're experiencing.
Here's some of what I'm enjoying in the way of daylily blooms at Our Little Acre right now: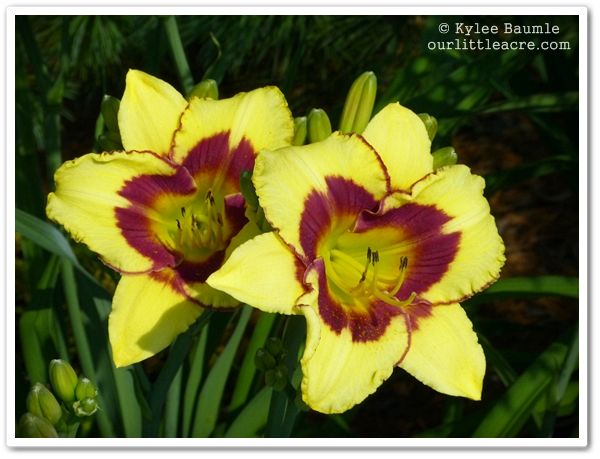 'El Desperado'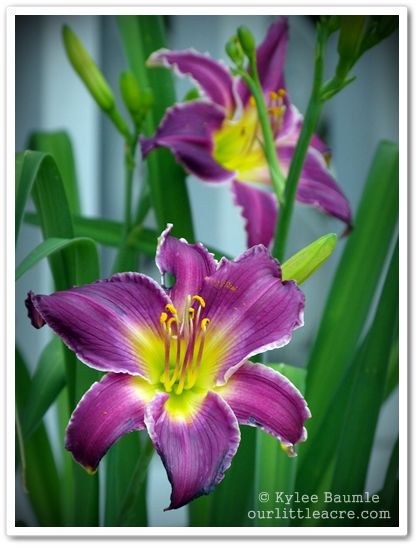 'Indian Giver'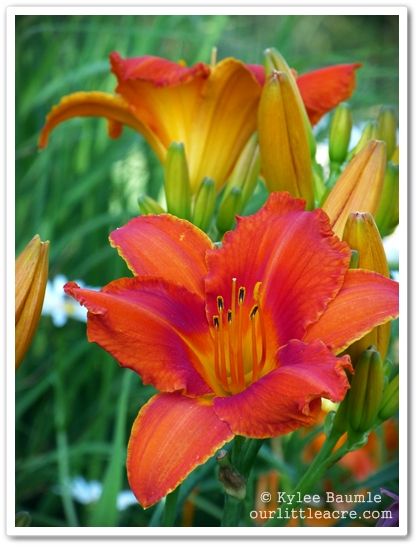 'Alabama Jubilee'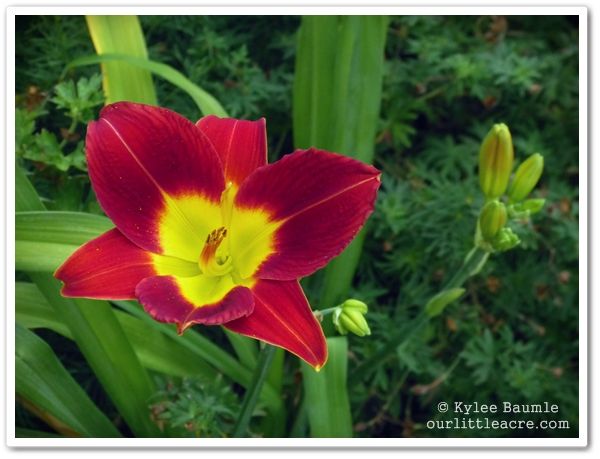 'When I Dream'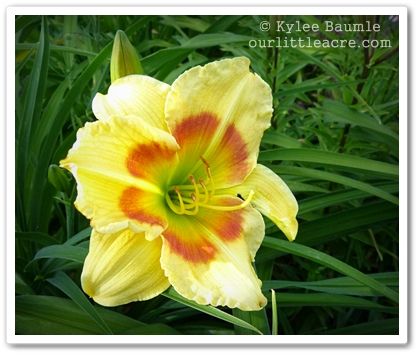 'Leprechaun Eyes'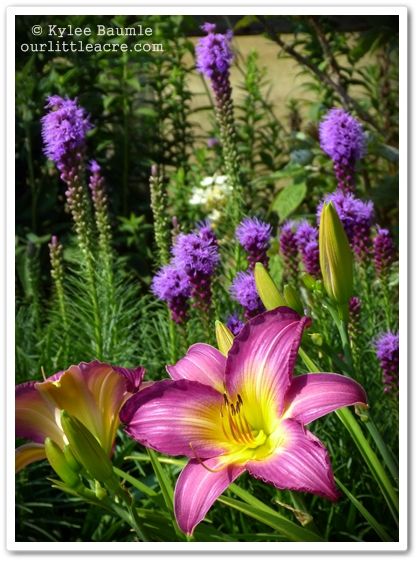 'Swirling Water'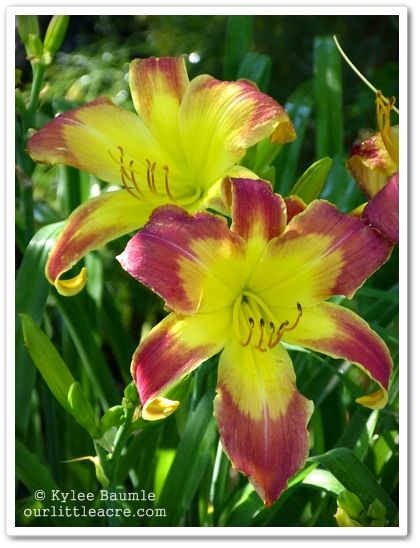 This is a very large hybrid by a local grower that I call 'Lovely Lana',
named for its hybridizer, Lana Wolfe.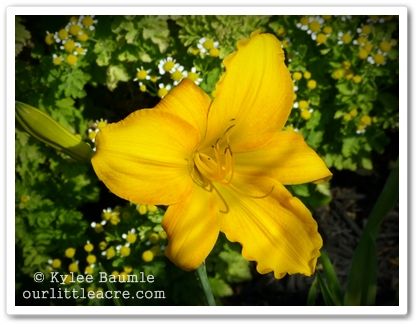 'Wild One'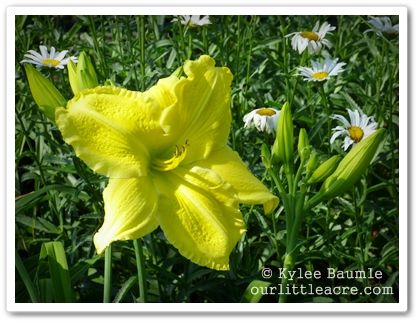 'Sarah Christine', which is HUGE!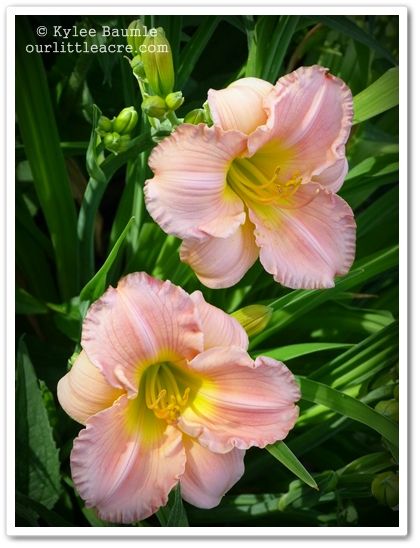 'Siloam Double Classic', which doesn't always bloom double. Its first few
blooms this year were double, but subsequent ones have not been.
I received several daylilies from
American Daylily & Perennials
to trial in my gardens this summer, but they're not yet large enough to bloom. I'm looking forward to seeing them flower, especially
'Dream Souffle'
, a double and a rebloomer.
Do you have an exceptional daylily that you love? Do you have any that you wouldn't be without in your gardens? Tell me what they are, please. I might need them, too.