I've been out of pocket for the last two weeks, and some of you noticed, as evidenced by the e-mails I received, asking if everything was okay. It's more than okay and I'll explain. I get twitchy when I haven't posted to my blog for this long, but when you're on the move for nearly every hour of the day, it's difficult to switch gears and write about what it is you're doing. At least it's that way for me. I wouldn't make a very good television news reporter, would I?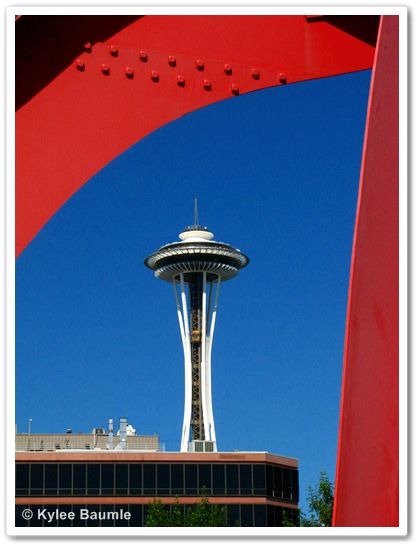 Seattle Space Needle
Mom and I took a trip to the Pacific Northwest, leaving on July 21st and not returning until yesterday morning. We attended the 4th annual Garden Bloggers Fling which was held this year in Seattle, WA. No, the Fling didn't last that long, but when you've never been further west than Las Vegas, it's hard to imagine only spending a few days in the gardening mecca of the nation.
Seventy-some garden writers converged in the University Village area (University of Washington), using The Silver Cloud hotel as home base for some absolutely fabulous touring of both private and public gardens. Our celebration of our obsession lasted four glorious days.
Hugh Johnson has said, "No two gardens are the same. No two days are the same in one garden." Both statements are true and over the next few weeks, as I bring photos and commentary of our days in Seattle, Bellevue, and Redmond, as well as on Whidbey Island and Vancouver Island, British Columbia, you'll see how vastly different gardens can be, all the while being beautiful and inspiring. Even the same plant can appear remarkably different when it's grown in different climates.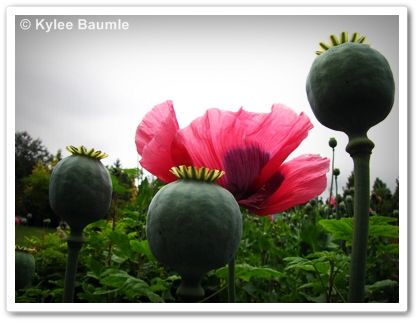 Poppies
And after 11 days of being away from my own garden, it was a delightful surprise to tour yet another garden that didn't look the same as when I left it. Thanks to my long-suffering husband, who watered, watered, watered while I was gone, this morning I could walk through it and breathe a sigh of relief that so far, it's weathered the weather. July will go down in the history books as the hottest July on record here in Ohio, as well as one of the driest, with less than an inch of rain the entire month.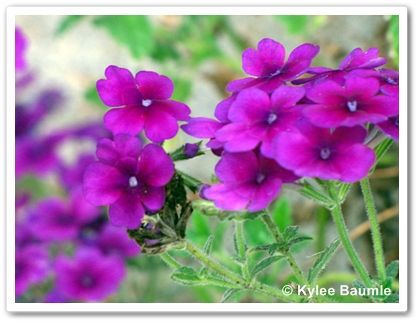 Phlox paniculata 'Blue Boy' in my garden
I'm missing Seattle already.
Mt. Rainier