I suppose it's every writer's dream to be a published author one day, with "published" having several different meanings, depending on who you talk to. In my mind, it used to mean that a writer got paid for their writing that made it in print. But with blogging and e-zines and other digital venues, the definition has gotten a little fuzzy.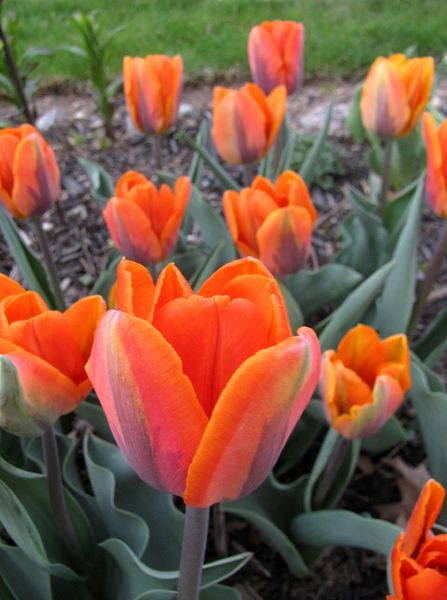 This blog,
Our Little Acre
, has been around since January 2007, when I started writing it as a means of journaling about my gardens and sharing what I did now that our girls no longer lived at home. Little did I know what incredible opportunities blogging would send my way!
In January, I was contacted about the possibility of doing some freelance writing for a new gardening magazine. It was to be called
Indiana Gardener
and even though I live in Ohio, I've spent a great deal of time in the Hoosier state. I've worked in New Haven/Ft. Wayne for 33 years now and spent three years at Indiana University (IPFW) in Ft. Wayne before graduating with an Associate in Science in Dental Hygiene before that. My garden is a mere 10 miles from the Indiana state line.
(I also like to remind my Indiana friends and co-workers that Ft. Wayne, New Haven, Auburn, and other eastern Indiana cities and towns were once officially part of Ohio, which became a state in 1803 and I've got a reproduction of the 1804 Ohio map to prove it!)
I agreed to do some writing for the magazine and now the long-awaited launch date is here! The premier issue of
Indiana Gardener
is on news stands now. It has a distribution in nine northeast Indiana counties as well as Paulding County in Ohio. It can be found in Kroger, Scott's, and Meijer stores, as well as other locations, such as restaurants and convenience stores.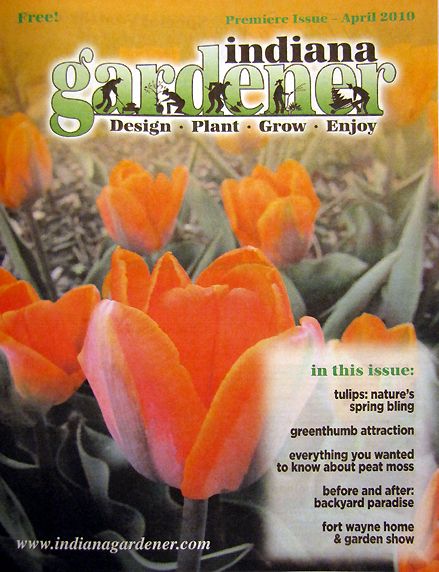 'Prinses Irene' tulips in my 2009 garden
This is my first paid writing job, which for me is a milestone. I once said that I didn't enjoy writing. I loved editing ("You write it, I'll fix it.") and spent two years as an editor of an online and print magazine several years ago. I wrote an article or two for that magazine when asked, but preferred wearing the editor's hat.
Now, I love to write. In fact, I
have
to write. I'm much like those who are runners - they don't feel like their day is complete unless they've been running. That's how it is for me with my writing. If I didn't enjoy it so much,
Our Little Acre
would have ceased to exist a long time ago.
And now I've written something that someone was willing to put a price on. They like my photography, too. I've got four articles in
Indiana Gardener
this month and five photographs, including the cover. I'm a "published" author. It's like they say, "Do what you love and the money will follow." While I don't earn enough from writing to give up my day job (nor would I want to, because I love that, too), this is still pretty sweet.

EDIT:
This issue of
Indiana Gardener
is now viewable online in its entirety
here
.