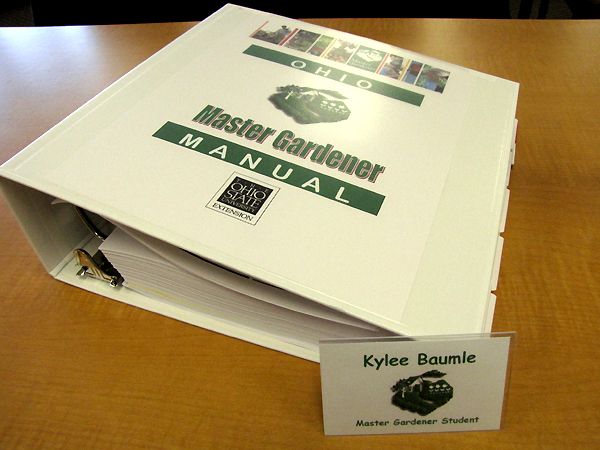 After a couple of years of thinking about become a Master Gardener, I took the plunge and I'm on my way! Thursday was our first class, where we learned some basic botany and great information about soil and composting.

Our sessions are being held mostly at the Defiance County Extension Office, with the classes being taught through The Ohio State University by our local extension educators. Our educators here are awesome, maybe even more than awesome because in our area, economical cutbacks have made their jobs more difficult. In spite of it all, they're going forward and making the extra effort required to serve us well.

The first session was botany, taught by Dr. Gerald Short from the University of St. Francis in Ft. Wayne (IN). It took me back to college biology and chemistry classes (*shudder*), but at least it sounded somewhat familiar. It is fascinating to me though, and I like learning things like this, especially when it pertains to something I do and love.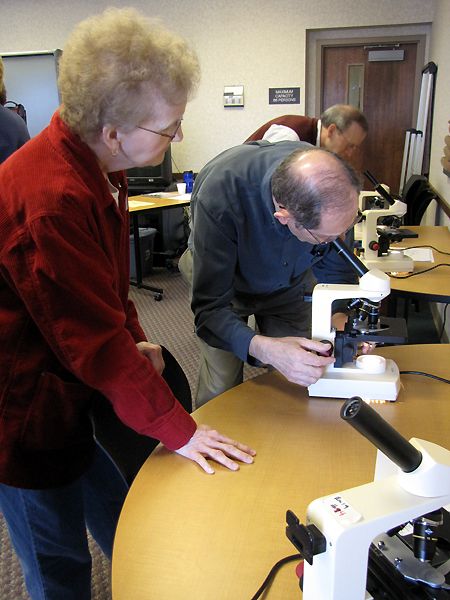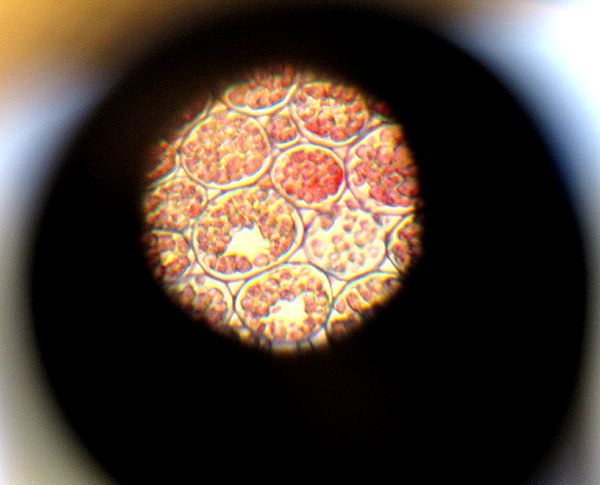 We got to look at plant parts through the microscope, which really helped us to learn the material being presented. Visuals are always a good thing!
There was a lunch break, then we moved on to soil. This was taught by Bruce Clevenger and Jim Lopshire, Defiance's and Paulding County's Extension educators. This was another aspect of gardening that's really important to know, especially when you have to deal with mucky heavy clay like we do here. My mom always says we should be making pottery, not growing flowers and vegetables.
Clay isn't all bad though, unless you're heavy on the clay. How's that for a profound statement? We are learning to deal with it and one way is by using compost. Mark Bok, Master Gardener from Defiance County, shared his knowledge of composting, even bringing some of his own for us to see (and smell - yum!).
So, day one is done and we'll be quizzed on these things at next week's class, where we'll also be learning about raised vegetable gardens and identifying common insects. Veggies and bugs! Sounds like fun to me!