As we drove the 3½ hours west on US30, we were chatting away, when all of a sudden I saw something out of the corner of my eye, sitting atop some roadside weeds. It took several seconds for it to register that what I'd seen was a red-winged blackbird! Here, they are the official harbinger of spring. It's not the robin, as some think, because robins will spend the winter here if they can find enough food. We see those in the winter on a pretty regular basis.
By the time we arrived at Navy Pier, which juts out from downtown Chicago into Lake Michigan, we'd lost count of how many red-winged blackbirds we'd seen. But it was enough to make our hearts instantly lighter, knowing that spring truly was springing!
We went to the Press Room, where we got our badges that admitted us to the show, then headed off to see the sights. The theme was "Cultivating Great Performances," which each display garden creator interpreted in an individually unique way.
Entry Garden:
The Lobby
Garden #1
- Houseplants and Window Boxes
Garden #2
- Shakespeare in the Garden
Garden #3
- Sun and Moon - Miss Saigon and A garden for the day and night
Garden #4
- Master Garden
Garden #5
- Best in Show
Garden #6
- Broadway in Bloom: Four Seasons of Gardening
Garden #7
- Alice's Wonderland
Garden #8
- Great Performances: The Art of Bonsai
Garden #9
- Good vs. Evil
Garden #10
- Lanie's World
Garden #11
- Our Town: Your Garden
Garden #12
- Music Man
Garden #13
- Playbill by Design: Theatrical Tablescapes
Garden #14
- Spring Awakening
Garden #15
- Food Among the Flowers
Garden #16
- The Teaching Garden
Garden #17
- "State Fair" - Kids Activity Garden
Garden #18
- The Drama of Design
Garden #19
- Great Performances Through the Eyes of a Child
Garden #20
- Joseph and the Amazing Technicolor Dreamcoat
Garden #21
- Container Gardens
Garden #22
- Bye Bye Birdie
Garden #23
- Jeckyl and Hyde - Prairie Restoration
"The ultimate test of man's conscience may be his willingness to sacrifice something today for future generations whose words of thanks will not be heard." ~Gaylord Nelson

Garden #24
- On the Street Where You Live
Garden #25
- A Fantasea in Bloom
Garden #26
- I'd Like to Thank the Academy
Garden #27
- The Photography Garden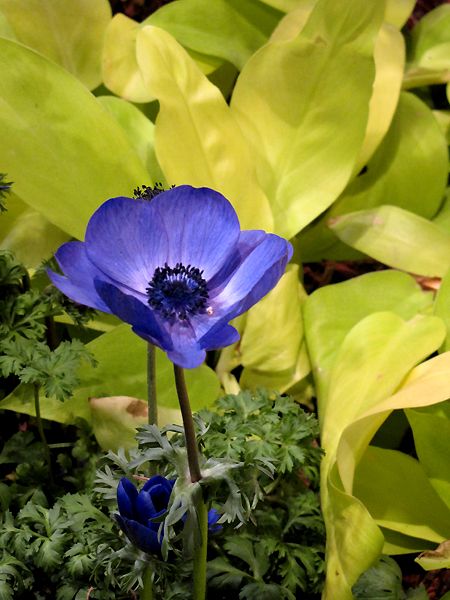 I didn't make it a point to photograph each garden. When something caught my eye, I stopped and snapped a photo, so some of the gardens listed here are not depicted in this blog.
Below, I've listed other sites that feature photos of the show, in case you want to see other attendees' perspectives.
Next:
Who did I see and hear? And what did I buy?