We add plants to our gardens for various reasons. We think they're beautiful, they are the right height, the right color, they bloom at the right time. But I add plants to my garden for yet another reason. Their name.

Last fall, I bought some daffodil bulbs only because of their name. My husband's name is Roman, and he goes by Romie, just as his grandfather for whom he was named did. The spelling is a little different - 'Romy' - but that's of no matter.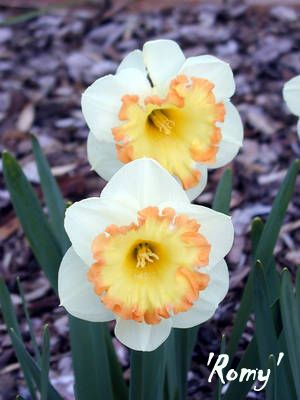 I bought a Japanese Maple last year at the
Cincinnati Flower Show
because it was called 'Harp Strings' and I used to play the harp.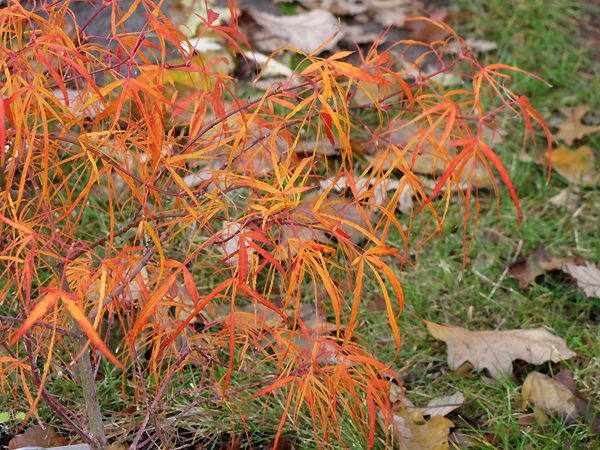 Acer palmitum 'Koto-No-Ito' ('Harp Strings') in October 2009
And now, I've learned via
Annie's Annuals
Tweeter elayne, that there's a
Dahlia
named 'Kylie.' Again, the spelling is a bit different than mine (Kylee), but you know I have to have it anyway. It's part of the
Munchkin Border Dahlia Series
and so far, I've only found one source for it.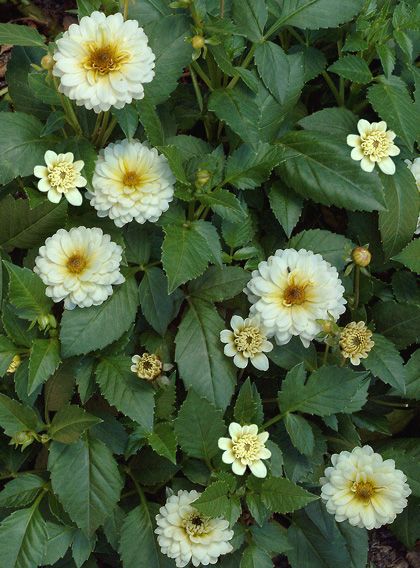 Dahlia 'Kylie'
Do you have any plants in your garden that you bought based solely on the name?
EDIT:
To search for plants with a specific name, visit
Dave's Garden
, and use their
search form
. In the Cultivar field, type the name you wish to search for and it will bring up plants that contain that name.
___________