In June, I traveled to near Bowling Green to visit my gardening and blogging friend, Bren of BG_Garden. We spent a delightful day just generally wreaking havoc in the gardening world and today she came my way so we could do it all over again. No buying of plants this time, since we're in the latter days of fall and the garden centers don't have a whole lot anyway.

So what kind of trouble did we manage to get into today?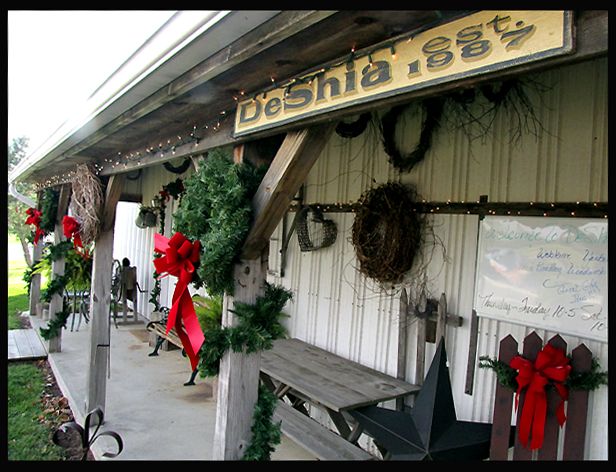 After a tour of Our Little Acre, we jumped in the Beetle and headed south to Van Wert. We picked up my mom and we went to DeShia's for their Christmas Open House and lunch. DeShia's is a quaint gift shop located south of Van Wert on US 127 (of World's Longest Yard Sale fame).



They were quite busy, and our table for lunch wasn't quite ready for us, so we browsed the rooms of the shop. Gift of all sorts were available, including Yankee Candles and Vera Bradley items. There were lots of rustic items for decorating any time of the year, but since this was a Christmas open house, the focus was on Christmas decor.

It really put us in the Christmas spirit, seeing all the decorations and smelling those Christmasy fragrances.


We had a nice conversation with the owners, Bob and Karen Miller, which was especially fun for me, since Mr. Miller was my guidance counselor when I was in high school and I hadn't seen him in quite some time. Isn't it funny how your teachers in school never manage to really have a first name, no matter how old you get?

We had a lovely lunch in The Gathering Room Café consisting of a sandwich (I had ham and cheese), potato soup, lettuce salad with strawberries, and Red Velvet cake with raspberry sauce! It was all very good and after we got our tummies full, we went on our way to our next destination.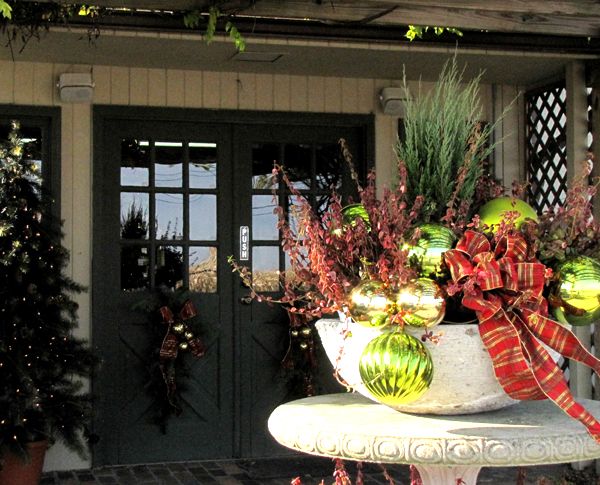 Laurie's Naturescapes is a favorite of mine, not only because they have all kinds of fun plant material during the growing season, but because they have an amazing gift shop, too. Laurie carries unusual decorator items and I always find something I can't live without when I go there.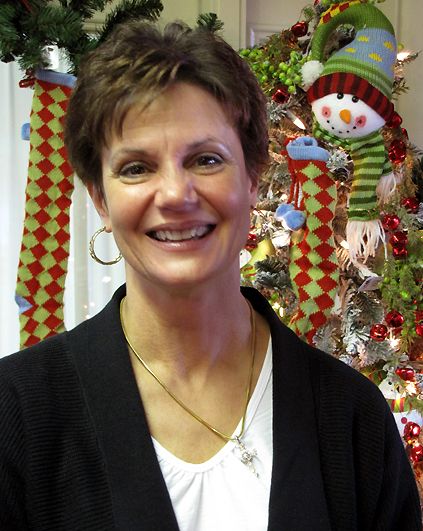 She's also Romie's first cousin and I've known her since she was a little girl. People don't come any nicer than Laurie. (Are you feeling the love, Laurie?)

When we walked into the shop, we were met with an overload of color and sparkle and all things Christmas. Laurie carries many things in her store that you won't easily find anywhere else in the area. It's that uniqueness that keeps people coming back for "just the thing."

We walked outside where the nursery plants are usually kept and while Laurie still had a few things left, we didn't find anything we couldn't live without, except a beautiful dwarf crabapple from the Round Table Series, wearing beautiful yellow berries. This one was planted in the ground, but Laurie told me she will carry these trees for sale in the spring.



Scenes from the gift shop: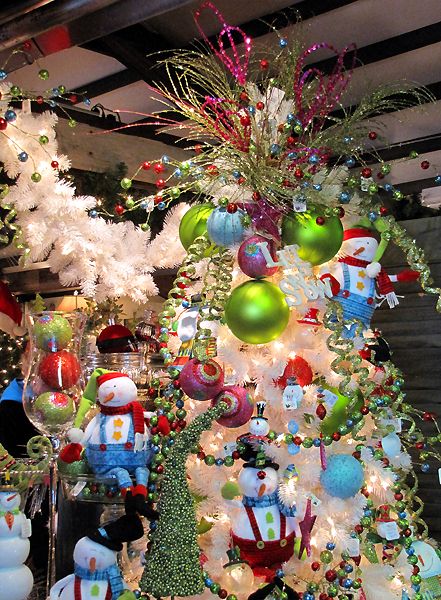 Since Mom had had neck and back surgery just a month ago, she was getting pretty tired, so we returned to her house.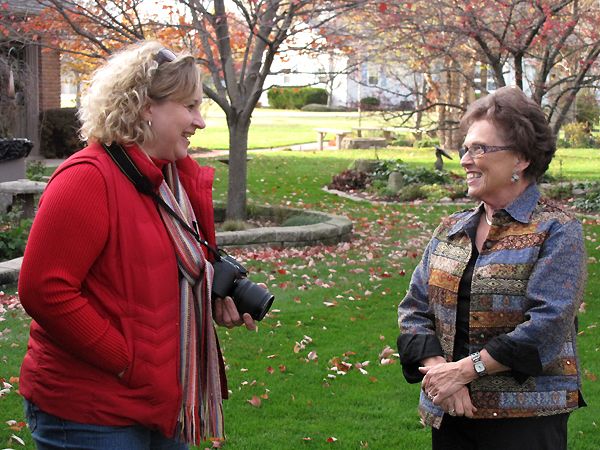 Mom showed Bren around her yard and gardens and we visited with her a little, before heading to the Smiley Park Children's Garden.
Bren had already heard about the garden from me and while it too has been put to rest for the winter, she could still see all the amazing sections of it. I briefly shared with her some of the stories behind each of the smaller gardens contained within, before chilly winds sent us scurrying for the car.


We arrived back at Our Little Acre, where it was nearing nightfall and since Bren had a bit of a drive back home, we said our goodbyes and made plans for getting together again soon. It's so much fun spending time with friends, and meeting Bren is just one of the many great things that has come my way as a result of blogging. *Hugs* to you, Bren!