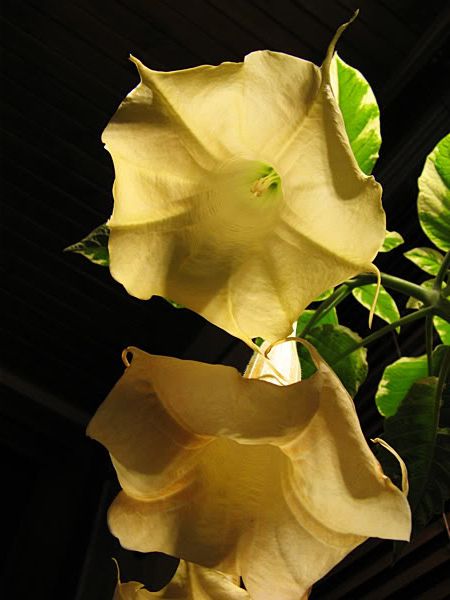 The first time I noticed that some plants are more fragrant at night than during the day was when I first had to bring the Brugmansias inside for the winter. Being in a small enclosed space, you just couldn't miss the fresh exuberant scent reminiscent of lemon soap. A single plant with just two blooms can scent the entire main floor of our two-story house. Sometimes you can even catch a whiff of it at the top of the stairs.

There are other plants that have some scent during the day, but become noticeably more fragrant at night:


Flowering Tobacco (

Nicotiana

sp.)
Hosta
Dianthus
Climbing Hydrangea (Hydrangea anomala petiolaris)
Honeysuckle (

Lonicera japonica

)
Night-blooming Jasmine (

Cestrum nocturnum

)

Evening Stock (Matthiola incana)
Dame's Rocket (

Hesperis matronalis

)

Moonflower (

Ipomoea alba

)
Sweet Autumn Clematis (

Clematis terniflora

)
Evening Primrose (

Oenothera

)
Night

Phlox

Petunia



Four O'clocks (

Mirabilis jalapa

)
Gardenia
Tuberose (

Polianthes tuberosa

)




This list is by no means exhaustive, but contains some of the more commonly grown night-fragrant blooms.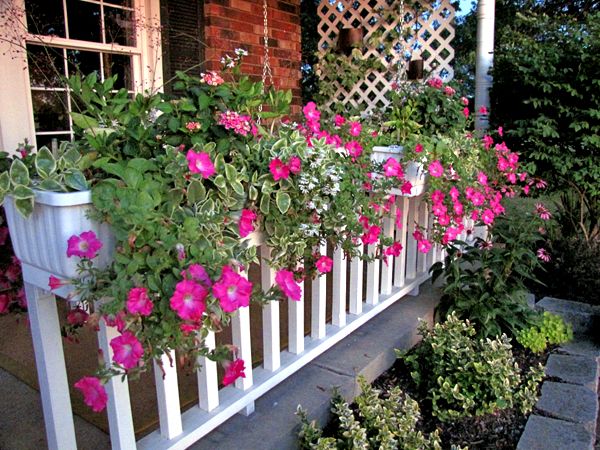 Flowers are fragrant in the first place because of scent glands in their blooms called osmophores. Not every flower smells good to humans, but the scent isn't really there for us. A flower's unique odor is meant to attract a particular group of pollinators. Some of those pollinators are most active at night, so the plant accommodates them. It's simply a matter of perpetuating the species.


We're attracted to some of these same scents, many of which are used in perfumes and colognes.
If
Brugmansia
came bottled, I'd buy it.