This is likely going to be old news for some of you, but for those who haven't yet heard the good word on dirt, listen up. It turns out that dirt is good for your mental health. I'm not going to tell you to flush the anti-depressants just yet, but it might be worth a try, depending on how down you are.

It's always been a belief of mine that God provides for "what ails ya" somewhere in nature. We may not have discovered the natural remedies just yet, but I'm convinced they're out there. Now lest you think I'm some sort of earth mother that doesn't believe in modern pharmaceuticals, I can assure you that is not the case. Those have been a godsend to many, including me. I just think that for minor illnesses that everyone is touched by, there are natural things out there that could be just the ticket.

So about this dirt thing...

Those of us that are gardeners, know that we receive benefits other than providing for Sunday's noon dinner when we till the soil. There is a sense of satisfaction and accomplishment when we see the results of our labor. We appreciate the beauty that a garden brings. But guess what? There is a very tangible and direct benefit from playing in the dirt.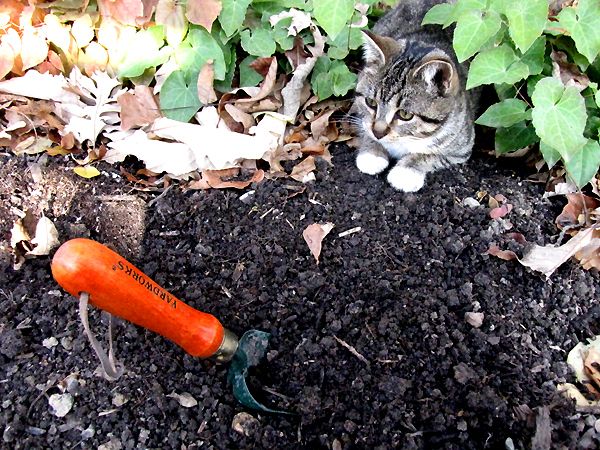 Soil contains a "friendly" bacteria called Mycobacterium vaccae. When we dig in the dirt, it releases the bacteria into the air, which we then breathe in. Once in the body, the bacteria acts on the part of the brain affecting mood, by causing more seratonin to be released. Seratonin is what puts us in a good mood.

For years, all the way back to when I was a kid, I have extolled the wonderful aromatic scent of dirt. Before the days of no-till farming, you could ride your bike down a country road, go by a plowed field and breathe in the fragrance of earth. It always made me smile and it still does when we till the garden in the spring, turning the soil over and over, as we get it ready for planting, and later as we hoe the weeds and once again when we till the garden in the fall

So you see, a little dirt never hurt anyone. In fact, it could be good for you!

___________
* For the original article published by Medical News Today and a link to the abstract, click here.