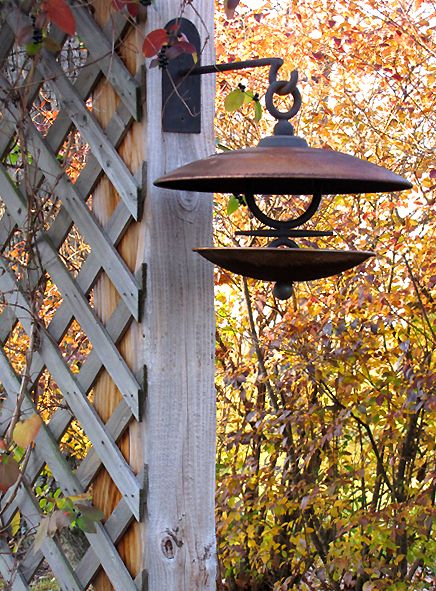 It's ten days past Garden Bloggers' Bloom Day and only one month until Christmas. Who would have ever thought so much would be blooming outside around here?

An earlier commenter to this blog advised me to "squeeze as much out of fall as I could" and I'm doing just that. Each warmer-than-normal day sends me to the garden to see just what's hanging in there.

The fall season has been exceptional, as far as leaf color is concerned, and we're still marveling at the palette still being displayed in the gardens, even after all the leaves have fallen from the trees.

One of the most colorful has been the hardy geraniums.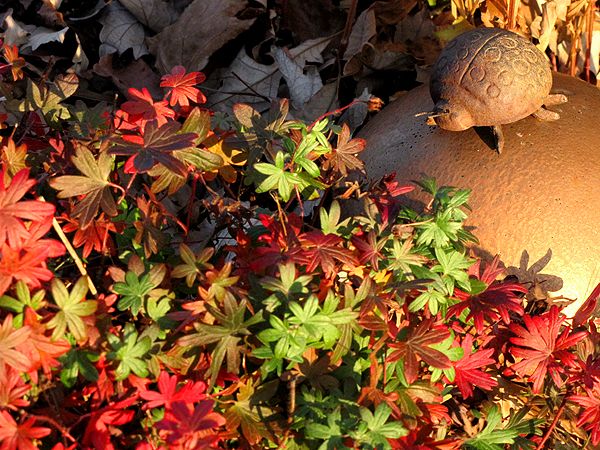 Who needs flowers when the
Geranium sanguineum var. striatum
is blushing like this?
Well, okay, if you insist...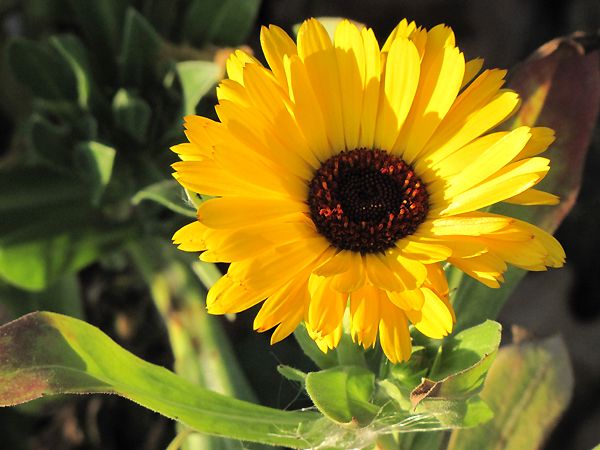 The self-sown
Calendulas
continue to provide sunshine in the garden when we can't see it in the sky.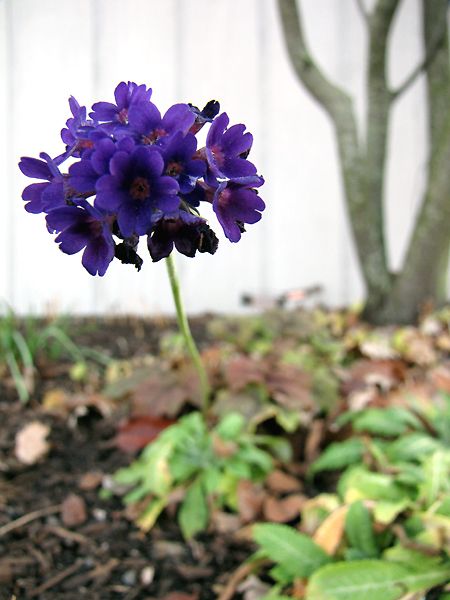 I mentioned in an earlier post that I'd neglected to take a photo of my

Primula capitata

'Salvana'

for Garden Bloggers' Bloom Day. Here it is! (Still blooming.)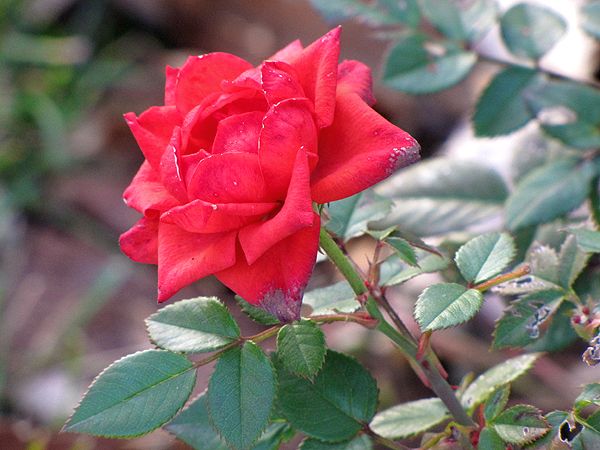 None of the full-sized roses are blooming anymore, but several of the minis are still going, such as this red one.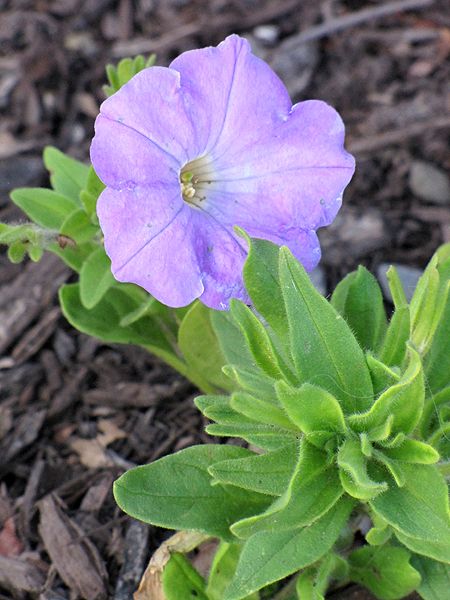 Two years ago, I planted seeds for

Petunia

x

hybrida

'Alladin Nautical Mix.' It has self-seeded ever since and keeps blooming late into the season, even in chilly weather! This is one of the lighter shades in the mix.
Various foliage continues to evolve into beautiful works of art, such as this
Hydrangea macrophylla

'Variegata'
: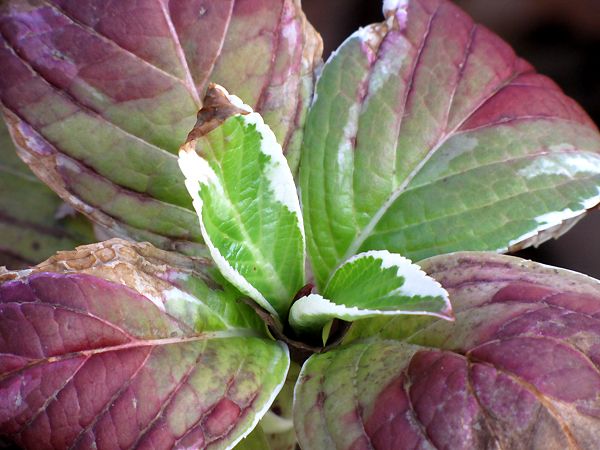 One of the joys of autumn is the seedheads formed by so many plants. This
Clematis terniflora
(Sweet Autumn Clematis) is a 'star' in my book!
The
Scabiosa ochroleuca
continues to bloom profusely and the seedheads produced are another of my favorites.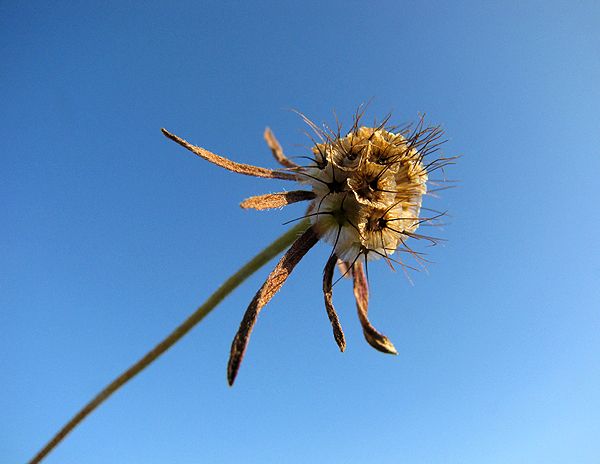 Tomorrow is Thanksgiving, and I'm giving thanks for the lovely warm weather we've been enjoying this month. We've only had one killing frost so far, and just a handful of light frosts. But if the weather forecasters are correct, this autumn utopia is about to leave us. We're to have snow and rain mixed tomorrow. Even so, it's sure to be warm and cozy inside as we celebrate the holiday with family.

We wish you a Happy Thanksgiving and hope that you will find much to be thankful for this year, as we have.