What's new to me is sometimes old to someone else, especially in the plant world, because I'm so new to it. I just completed my fifth summer of gardening and though I've learned a heck of a lot in that time, it's but a drop in the bucket, considering the whole. But this isn't a bad thing.

When you find a pastime that is as big and varied as gardening, there isn't a chance for boredom to set in. Your world is only limited by your time or space or energy. There are times when we're hit with all three, but even then, it seems there's always something new on the horizon to capture our interest.

The garden is winding down for the year, but there are a few tough plants that soldier on, bursting out with new blooms of color. There's the 'Clara Curtis' daisy mum (Dendranthemum) that laughs in the face of Jack Frost. Who would think there would be so much pink in the garden now? There are other mums too, and a few roses, like these minis: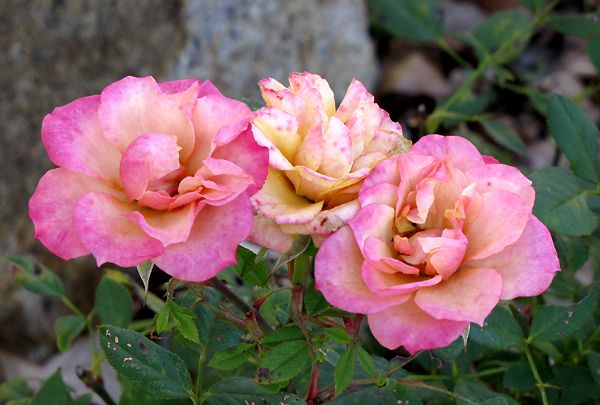 And imagine my surprise at finding a non-Stella daylily in bloom:


But what I'm really enjoying right now is the Silver and Gold Mum.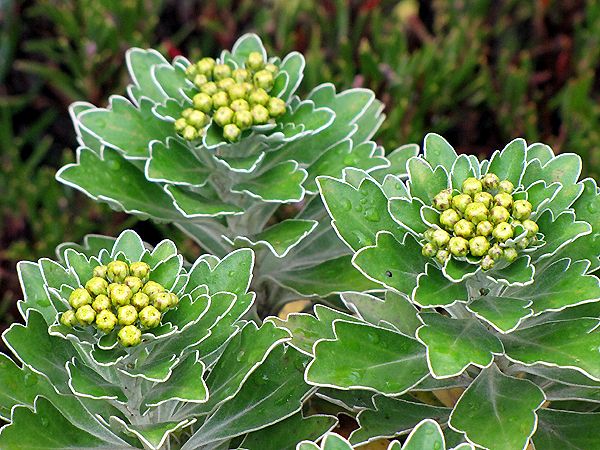 That's what it's commonly called, and while it used to be in the genus
Chrysanthemum
, now it's
Ajania pacifica
'Silver and Gold.' I purchased it in June, at Bench's Greenhouse, when I visited Bren of BG_Garden. I wish I'd bought more than one, although I do see small signs of it spreading already.
It's a perennial, suitable for zones 5-9, and it blooms September through November. The plant is about 12-15 inches tall and its blooms stay as tight little buttons that seem as if they'll never open up further, but they eventually do. The foliage has a sheen to it and at first glance its perfect form looks artificial.
Is this a commonly grown plant, or is it new just to me?