If you're a regular reader of this blog (thank you!), you know from time to time I post a review of a gardening-related book that I've read. My purpose in sharing these books with you is threefold:


To bring your attention to a new publication
To share my opinion of some of the available books on different aspects of gardening
To give you a possible gift idea for the gardeners on your gift list

Books are just one way of learning more about so many subjects, including gardening. I've always loved reading and I love gardening as well, so book reviews are my way of sharing two of my favorite pastimes with you.


Our Little Acre has evolved over the last three years (where
did
that time go??) in that it originally was started as a way for me to journal my gardening adventures and share what I was doing with family and friends. It soon found its way into the reading list of many others and has led to some wonderful opportunities, one of which has been doing more book reviews.


There are now a number of books sitting beside me for review, and since I want to keep this blog true to its original intent, I decided to launch a companion site to this one, called Gardening by the Book. This will allow me to do many more reviews without flooding this blog with them. I will still post an occasional book review here on

Our Little Acre

, with cross-posting to the new site, but for

all

my book reviews, you'll want to follow Gardening by the Book.

I have quite a library of gardening books, which I will draw from for reviews in between the new releases. Some are collections of gardening essays, a few are garden-themed fiction, there are coffee table books with stunning garden photography, and many are reference books. All will be related to gardening in some way, including those on insects, birds, and butterflies.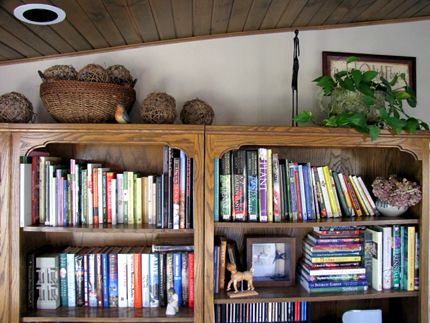 Now here's the best part...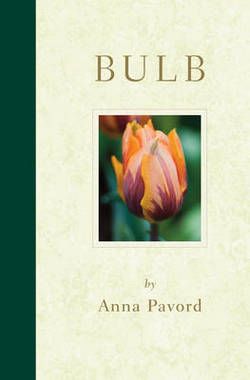 To celebrate my new website, I'm giving away a copy of the book featured in my latest review: Bulb by Anna Pavord. This is a meaty hardcover book with 544 pages, full of valuable and fascinating information on over 600 bulbs. There's a lot of that stunning photography I was talking about, too.


For an entry into the giveaway, you must go to

Gardening by the Book

, and become a follower in one of the following ways:



You can do all four (yay!), but only one is required to be eligible to win the book. Once you've done that, come back here and leave a comment, telling me you're following and if you'd like to be entered to win the book. Non-entry comments are always welcome, too! I'll accept entries here through Wednesday night, November 11th, at 12:00 midnight EST, at which time I'll draw a name from the eligible entries.

I know that's a little more work than some giveaways require, but this book is worth the effort, due to all the invaluable information it contains. The book weighs 4 pounds and while Amazon.com ships it for free, I don't have that luxury.
So yes, this is a bribe to get more readers of the new website. I want to say thanks to those of my fellow bloggers that have already mentioned the new site on their blogs, on Facebook, and through Twitter.

Anyway, I hope you will continue to read

Our Little Acre

(we have kitties! LOL) as well as becoming a new reader of Gardening by the Book. Good luck in the giveaway!